California vaccine bill clears major legislative hurdle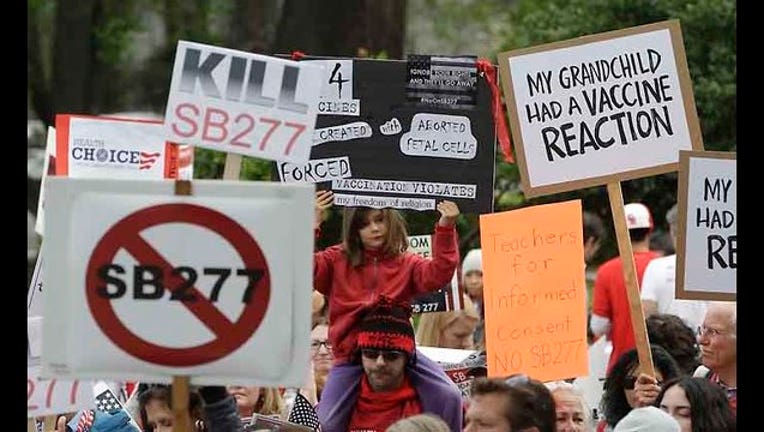 article
SACRAMENTO, Calif. (AP) — California's Assembly has approved a hotly contested bill requiring that nearly all public schoolchildren be vaccinated.
It's one of the last major obstacles before one of the nation's strictest vaccine bills heads to Gov. Jerry Brown's desk.
The bill aims to increase immunization rates after a measles outbreak linked to Disneyland in December sickened over 100 people in the U.S. and Mexico.
The measure passed on a bipartisan 46-30 vote after weeks of vocal opposition, with thousands of parents donning red shirts in protest of the bill at the Capitol.
The Senate already approved the bill once, but still must approve amendments before it is sent to the Democratic governor.
Brown has not said whether he would sign the bill authored by Democratic Sens. Richard Pan of Sacramento and Ben Allen of Santa Monica.