First police officer in California is decertified; he tells us why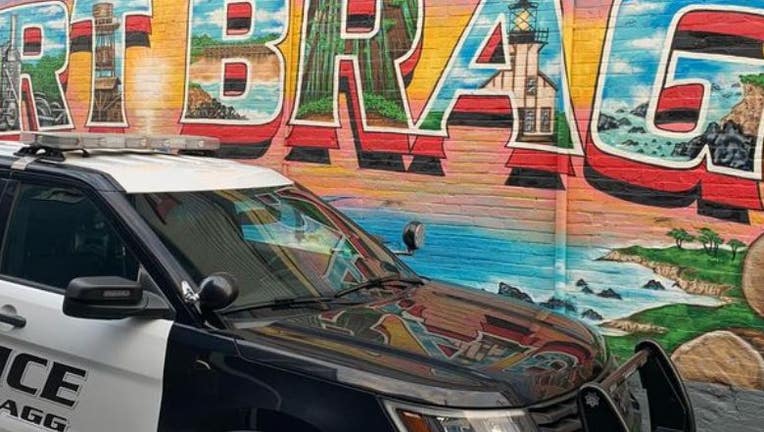 article
FOR BRAGG, Calif. - California now has its first decertified police officer.
Christopher Awad, a former sergeant with the Fort Bragg Police Department, voluntarily surrendered his ability to be a law enforcement officer in the state. He is the first and only person on this list to date since a new law took effect this year to decertify police who engaged in serious misconduct. 
"My life is a lot more simple," Awad said in an interview on Friday. "I'll tell you that." 
At first, Awad didn't want to divulge why he chose to decertify himself. 
But a California Public Records Request revealed that Awad – who twice won "Officer of the Year" – had his share of problems at the department located in the small coastal city of Mendocino County, a three-hour drive north of San Francisco. He was fired from the department three years ago. 
In April 2020, the District Attorney found that he purposely withheld evidence from a prosecutor about his inappropriate relationship with a DUI suspect in a Bay Area hotel.
Awad told Internal Affairs investigators that he thought the woman's case was "going to resolve" in court and that his relationship would be moot. But because that hadn't happened yet, the DA told him that he had "tanked" their case, records show.
In addition, the prosecutor felt Awad had a "piss poor" attitude and didn't review police reports for accuracy, the records show. At the time, Awad told an IA investigator that he was also frustrated with having several large cases, extra work and not having time off. 
In his interview with KTVU, Awad acknowledged what occurred and admitted what he did was wrong.
But Awad said his motivations for helping the DUI suspect – an undocumented woman, who could lose her DACA status and be deported if she was convicted – were full of good intentions. 
Awad said he didn't feel the punishment of deportation fit the crime in her case and he put in a good word for her with prosecutors to turn her case into a "wet and reckless," which carries a lesser penalty.  
He realizes that he shouldn't have befriended her on Facebook and then had relations with her when he was drunk at a hotel.
"We had a one-night kind of mistake, you know," he said. "But the sole purpose is that if she were to carry a misdemeanor DUI on her criminal record, it would affect her DACA status. I lost my career over this, and I feel like, you know, how long do I have to keep paying for it?" 
Besides the tryst with the suspect, Awad acknowledged that he "cut corners" with paperwork and didn't properly prepare for court.
"I take accountability for it. I should have had a better attitude," he said. "But I don't believe I should have been fired for it." 
As of Jan. 1, California became the latest state in the country to be able to decertify peace officers. It allows the Commission of Peace Officer Standards, known as POST, to decertify officers for serious misconduct — essentially kicking them out of the profession for things like sexual assault, perjury and wrongfully killing civilians.
POST commissioners can receive complaints about peace officers from the public and law enforcement agencies are required by law to report any case of serious misconduct to POST within 10 days. And officers can appeal their cases. 
Or, in Awad's case, the officer can choose to decertify themselves.
For now, Awad has moved out of California and is making a living by playing the stock market and detailing cars.
He said he took the extra step of decertifying himself to free himself emotionally from his past. 
"You know, it was the ethically right thing for me to do for myself was to surrender the certificate," he said. "I have no desire to go back to law enforcement. My life is a lot more simple, I'll tell you that." 
Lisa Fernandez is a reporter for KTVU. Email Lisa at lisa.fernandez@fox.com or call her at 510-874-0139. Or follow her on Twitter @ljfernandez