California's longest-serving state worker dies at 102, remembered as a 'remarkable woman'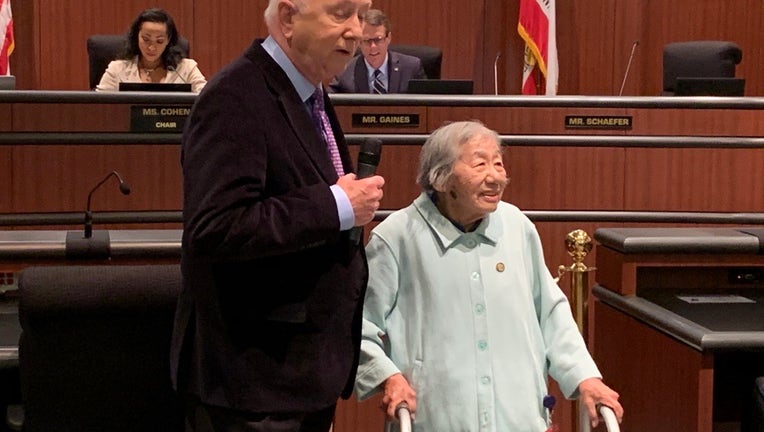 article
SACRAMENTO, Calif. - The longest-serving California state employee in history has died at the age of 102.
The state Department of General Service) said May Lee passed away on May 26, just weeks shy of what would have been her 103rd birthday. 
"May was the longest-serving California state employee, with 79 years of service under her belt," DGS Public Information Officer Jennifer Iida told KTVU in a statement.
SEE ALSO: Union City couple celebrating 79 years of marriage
Lee began working for the state in 1943, as an accounting officer with the Department of Finance.
In 1963, when DGS was established, she made the move to the new department where she remained working for decades.
"She retired from DGS in the 1980s but returned as a retired annuitant until last year," Iida said.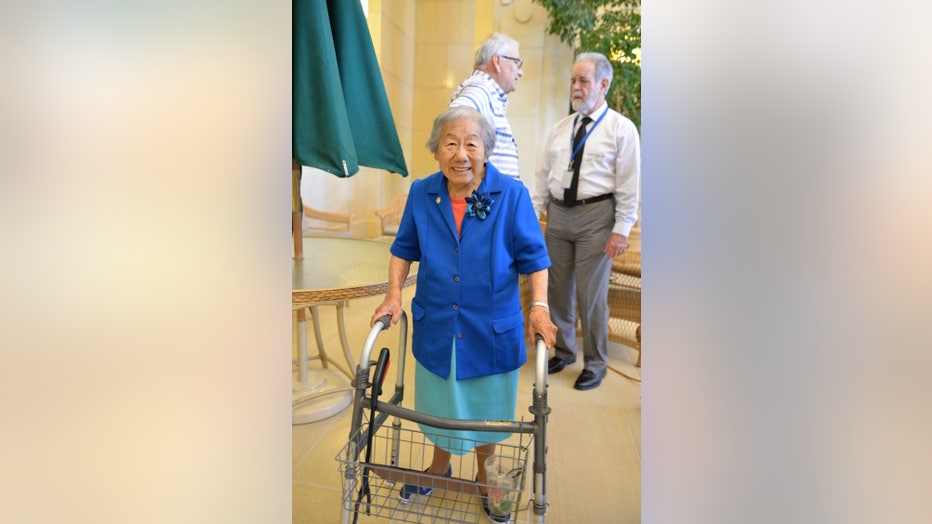 May Lee died on May 26, 2023, the California Department of General Services said. She was California's longest-serving state employee. (California Department of General Services)
In 2021 the San Diego Union Tribune featured Lee in an article, telling of her early days and roots in accounting. As a teenager, Lee put her math skills to work, using the abacus as a tool, to help keep books for her family's orchard and farming business in Northern California, according to the paper. 
Over the years, her longevity as a state employee led to many accolades and recognitions.
In 2017, on her 97th birthday, DGS paid tribute to the woman noting, "When May Lee first started state service, the Great Depression was just ending, gasoline cost 15 cents per gallon, and Glenn Miller and Frank Sinatra were some of the biggest names in entertainment." 
Governor Gavin Newsom honored her in May 2019 during a ceremony marking Older Americans Month.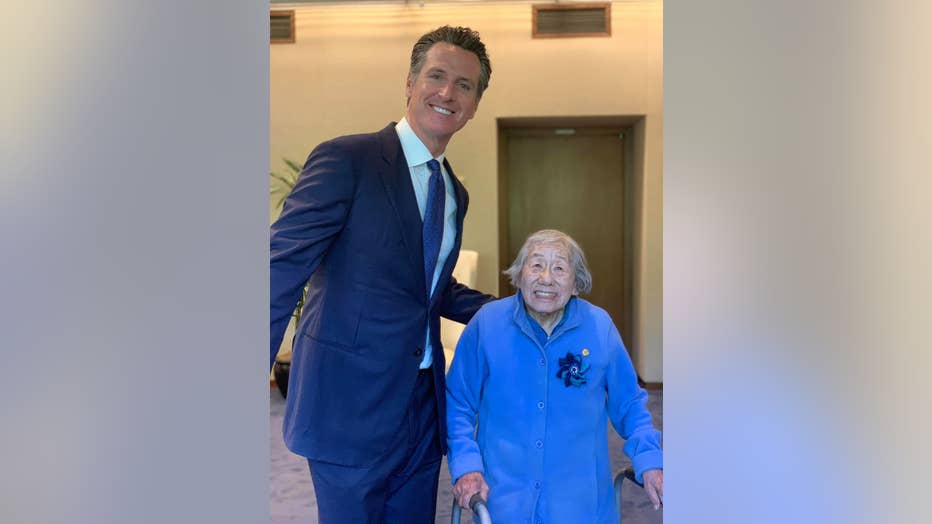 Governor Gavin Newsom with California's longest serving state employee May Lee on May 28, 2019. Lee died on May 26, 2023, at age 102.
In a joint resolution with the State Board of Equalization, Newsom's office noted then, Lee, at the age of 99, continued serving the state "working four days a week from 6:00 a.m. until 10:30 a.m." 
The resolution also detailed how she had served under 10 governors "from Earl Warren to Gavin Newsom, trained and mentored seven Directors and Deputy Directors of different State Agencies, and has been responsible for writing multiple sections of the Government Code."
And in 2021, DGS honored Lee on her 101st birthday saying "she still loves her job as a retired annuitant/volunteer financial analyst for DGS." Officials celebrated her extraordinary status and longevity, and said, "May started working for the state in 1945 and never looked back!"
As the department marked the loss of Lee, it looked back on her exceptional career, describing her as a "remarkable woman" and hailing her for her dedication to public service. "We will greatly miss her enthusiastic and cheerful disposition," Iida said, "along with her irreplaceable institutional knowledge."
This story was reported from Oakland, Calif.