Caltrans awards emergency contract to raise Hwy 37 before next rain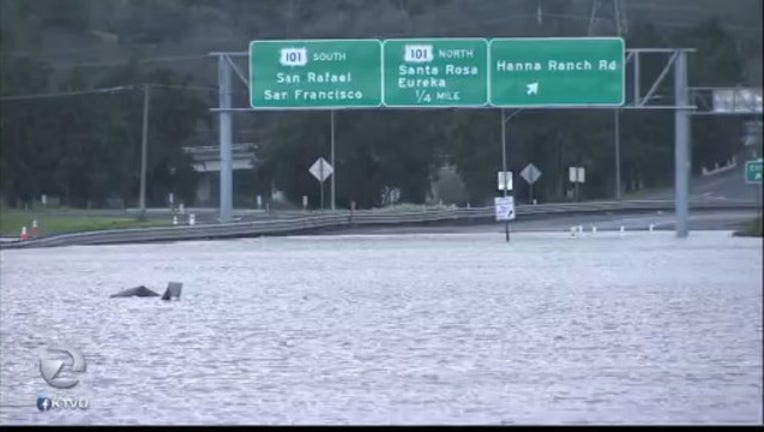 article
MARIN COUNTY, Calif. (BCN) - By Bay City News Service
   
Caltrans has hired Ghilotti Construction Co. to raise state Highway 37 before more rain is expected to arrive in the Bay Area Thursday, according to the California Highway Patrol.
   
A 1,500-foot segment of the four-lane highway between Atherton Avenue and U.S. Highway 101 is currently closed and has had full or partial closures several times since the first week in January because of flooding of Novato Creek and king tides, Caltrans spokesman Bob Haus said.
   
The emergency contract will allow Ghilotti Construction to begin work 24 hours a day as soon as possible, according to the CHP.
   
The simplest option is to raise the highway with additional asphalt, but Caltrans crews are examining the pavement of the highway for the best course of action, Haus said today.
   
The contract contains provisions to replace the existing drainage system with larger pipes, installing lateral support sheet piles and a shoulder concrete barrier on the east side of the highway, Haus said.
   
The improvements will not completely eliminate the flooding but will reduce the frequency, intensity and duration of flooding, Haus said.
   
Caltrans is coordinating the efforts with state and local elected officials and North Bay transportation agencies, Haus said.