Camp Fire victim gives the last of his cash to man at gas station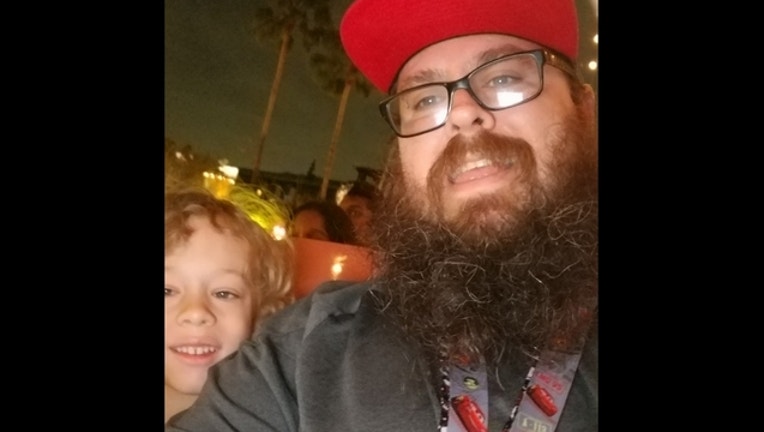 article
BERKELEY, Calif. (KTVU) - A Camp Fire evacuee taught his son a lesson on human compassion during a fateful night at a Berkeley gas station. 
KC Snow sought out the cheapest gas station in the area. His Butte County home had been damaged in the Camp Fire, and he had lost his ability to work. Counting his cash, he knew he needed to stretch his $33 as far as he could. 
"I was trying to decide do I put my last $3 in or just $30 so I can use the $3 to get my son something to eat later," said Snow.  
 That's when a man approached Snow and asked for change, saying he needed gas. 
With the stress of his current situation, Snow was immediately irritated. "I easily dismissed the man who was also handicapped and walked up to the cashier window and paid $30 for my gas," he said.
As Snow grabbed his receipt he began to feel guilty, realizing he didn't know the man's story. He concluded the man might also truly need help. "I was overcome with extreme guilt and anger. I was feeling guilty because I don't know this man's story or what he's dealing with and that he truly might need someone to help him. I was angry because I was so quick to dismiss him because I was stressing about what I'm gonna do for money," he said. 
Snow had a talk with his son saying, "dad was wrong."
Snow and his son approached the man and gave him their last $3. He told his son you need to have compassion for people because you never know when you'll be in that position. 
"The man was so grateful. He cried and explained to me how embarrassing it was to be asking for help and that he brought his wife to the hospital and she is very sick and the cost of care has caused strain on their finances," recalled Snow. The man went on to say he lost his job because he had to take care of his wife. 
Snow broke down in tears following the encounter. As Snow and his son returned to their truck they continued to discuss the importance of compassion and helping others.