Canada Lowe's hires man and his service dog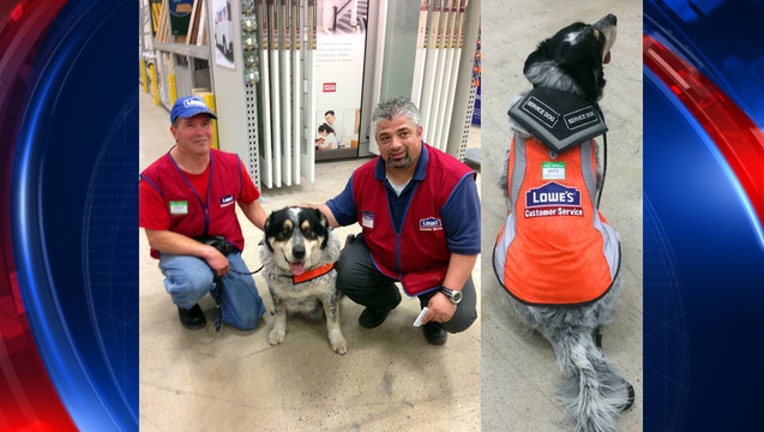 article
A Lowe's home improvement store in Canada has hired a package deal: a man and his dog.
The Lowe's in Regina, Saskatchewan hired a man who has lived his last 40 years with a brain injury, and with him, his service dog.
Owen Lima had been searching for a job for nearly 10 years, struggling to find the right one due to his condition. He started his new job Monday, with his dog, Blue, next to him. Blue wears a Lowe's vest, like any other employee. Lowe's calls him its customer service dog.
Lima and Blue applied to the Lowe's a few weeks ago, according to CTV News. The store manager took no issue with hiring a man who needed a service dog.
"We asked what the dog was for, obviously, and then he took us through the story and we went on with our interview process like anybody else," store manager Paulo Gallo told CTV.
"The effect on Owen has been priceless. The engagement he has with our customers (and) staff, it's given him a new take on life, per se. All the great things that he is, he now can showcase."