Champs Japan count on experience at Women's World Cup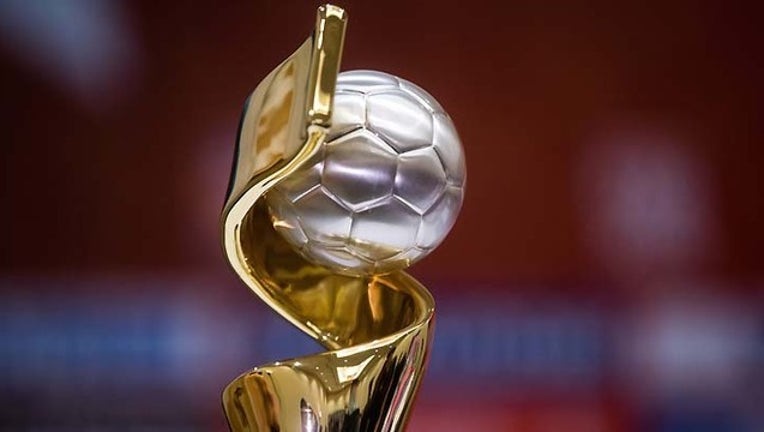 article
TOKYO (AP) -- Defending champion Japan heads into the Women's World Cup relying heavily on the experienced players which led it to success in 2011, and confident it can repeat that triumph.
Japan upset the United States in the 2011 final, winning in a penalty shootout. The win touched off emotional celebrations back home where the nation was dealing with the aftermath of the deadly tsunami and nuclear crisis.
Head coach Norio Sasaki will rely on many of the same players who led Japan to that first World Cup title. Of the 23 women selected for this year's tournament in Canada, 17 were members of the squad in Germany.
Chief among the returning veterans is 36-year-old Homare Sawa, who was named Most Valuable Player with the most goals scored at the previous World Cup.
Sasaki had no hesitation in picking the attacking midfielder for this year's squad despite her recent succession of injuries and advancing age.
"I didn't just pick her for experience alone," Sasaki said. "She is player who concentrates for 90 minutes and brings a high level of skill and craftiness. With her on the roster, the team is stronger."
Japan's women's team is nicknamed `Nadeshiko' after a pink carnation but which also implies humbleness and purity. Despite its players being smaller than most opponents, Japan relies on teamwork, short passing and technical excellence.
The team's schedule in Group C is: Switzerland in Vancouver on June 8, Cameroon in Vancouver on June 12 and Ecuador in Winnipeg on June 16.
Since winning the World Cup, Japan has added the 2014 Asian Cup to its haul with a hard-fought 1-0 win over Australia. They also won a silver medal at the 2012 London Olympics, losing to the United States.
Other key players to watch for Japan include captain Aya Miyama, a two-time Asian player of the year, and Nahomi Kawasumi, who scored two goals in the 2011 tournament.
Sasaki expects a stiffer challenge in Canada than in Germany, as Japan will now be a marked team as defending champion.
"The level of the world game has risen and we know we'll be in for a tough challenge this time," Sasaki said. "But we don't feel the pressure and are going as challengers."