Chase ends with water arrest off I-880 in Oakland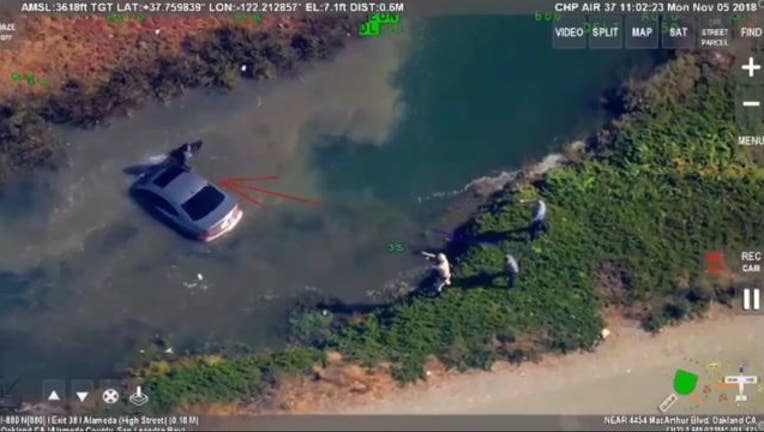 article
OAKLAND, Calif. (KTVU) - A chase ended with a CHP officer wading through water off I-880 to arrest the suspect. 
According to the CHP - Golden Gate Division, Alameda County Sheriff's Office began pursuing a gray BMW with paper plates on westbound I-580 at Estudillo on Monday around 10:30 a.m.
CHP-Castro Valley Area Officer Hammerson joined the chase as the suspect entered northbound I-880 from Lewelling Blvd. 
At one point, the suspect exited I-880 and was headed down a frontage road, then went over an embankment and crashed into a body of water. 
Officer Walters followed the vehicle and saw the driver climb out of the car in the water. He ordered the driver to swim back to shore - but the suspect ignored the order and headed in the opposite direction toward the Oakland Flee Market parking lot, according to the CHP. 
Officer Walters was concerned the suspect would be a danger to others if he made it to the Flee Market, so the officer waded into the water to arrest the suspect. 
The driver surrendered and was taken into custody. 
CHP chopper video captured the dramatic arrest. 
Additional details on the incident have not been released.