Chick-fil-A employee shares meal, words with homeless man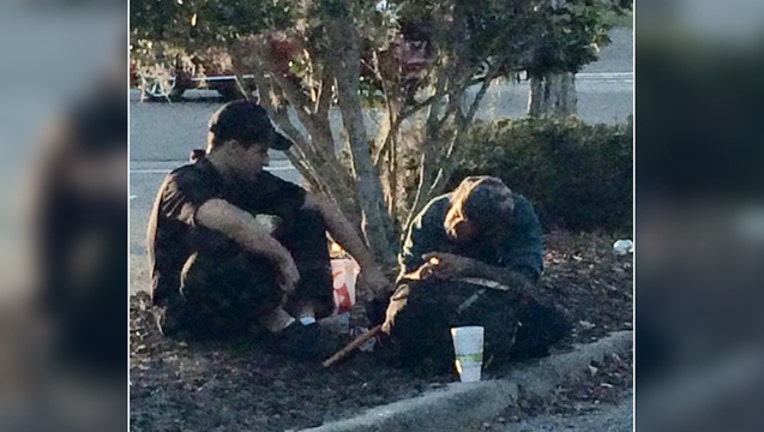 article
BRADENTON (FOX 13) - A picture of a random encounter outside a Bradenton Chick-fil-A is warming hearts all across the country.
It was taken earlier this week by a woman named Amber Kelley, and shows a Chick-fil-A employee sitting underneath a nearby tree with a homeless man while on his break.
They appear to be talking, and even sharing a meal.
"Just a few raw moments of human beings being kind to one another and reaching out to do something completely selfless is what the world needs," Amber wrote in part, alongside the photo. "You're a special young man and I hope you touched his heart as much as you touched mine."
The photo ended up being shared by a verified page called "Love What Matters", where it's since gone viral.
The Chick-fil-A employee later explained that he "was just led by God to sit down and speak to the man."
He added that he was very taken aback by the attention, and said he'd rather just leave it at that, but according to his manager, this employee is an "amazing person" who's "always doing good."