Chico school children injured in Vacaville van crash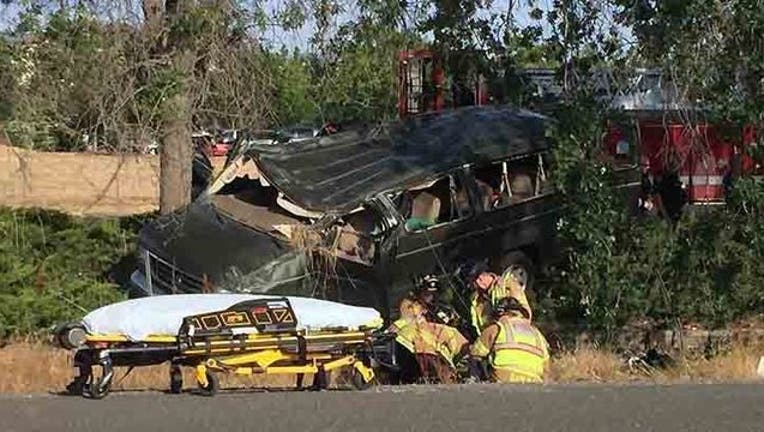 article
VACAVILLE, Calif. (KTVU and wires) – A van carrying Chico schoolchildren on a field trip careened off Interstate Highway 505 early Wednesday sending several of the students and the driver the hospital, authorities said.
According to the California Highway Patrol, the crash was reported at 8:46 a.m. on southbound Highway 505 just before Interstate Highway 80.
Police said the van was involved in a collision, causing it to roll off of the roadway.
The van was carrying a group of students from Chico who were on their way to a school field trip, according to police.
All children and adults have been accounted for and the van's driver suffered minor injuries, police said.
The students were transported to a hospital as a precaution, according to police, who erre continuing to investigate the crash.