Cinco de Mayo celebrations taking place across the bay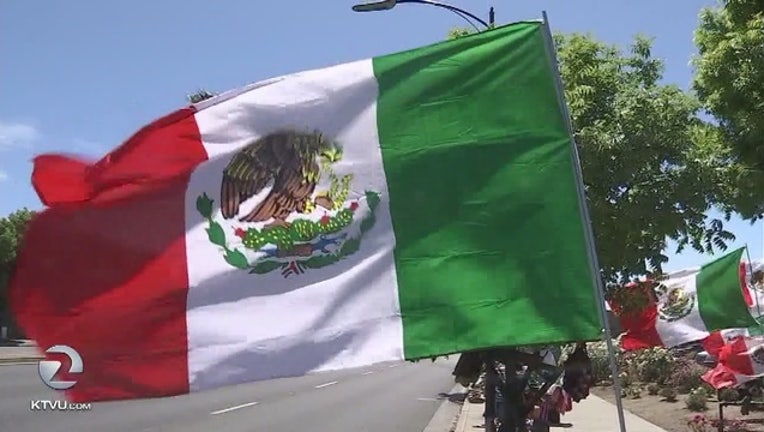 OAKLAND, Calif. (BCN) - All over the Bay Area today, people are celebrating Cinco de Mayo at venues including street fairs, mariachi concerts and, of course, restaurants. Here are just a few:
One of the most prominent events is the San Francisco Cinco de Mayo Festival on Valencia Street between 21st and 24th streets in the heart of the city's Mission District, running until around 6 p.m. today.
Live social media posts from the event indicate that Zumba dancing is a big part of this year's festivities, along with music and entertainment on two stages, a kids' zone and a beer garden.
In Oakland, a Cinco de Mayo dance festival will rage on until 7 p.m. at Jack London Square, with turf battles hosted by Chuy Gomez, Randy McPhly and Johnny5 and live music from DJ NiQ and Freddy Flowpez.
There's also lowriders - beautifully restored classic cars that nearly scrape the asphalt, a tradition that began with the Chicano community - prize giveaways, vendors and food.
Attendance at these events is free, as the Cinco de Mayo concert at Half Moon Bay Concerts in the Park, scheduled to begin at 4 p.m. today at Mac Dutra Plaza at the corner of Main Street and Kelly Avenue. The event features Mariachi San Francisco.