'Citizen Kane' to play at Hearst Castle's private theater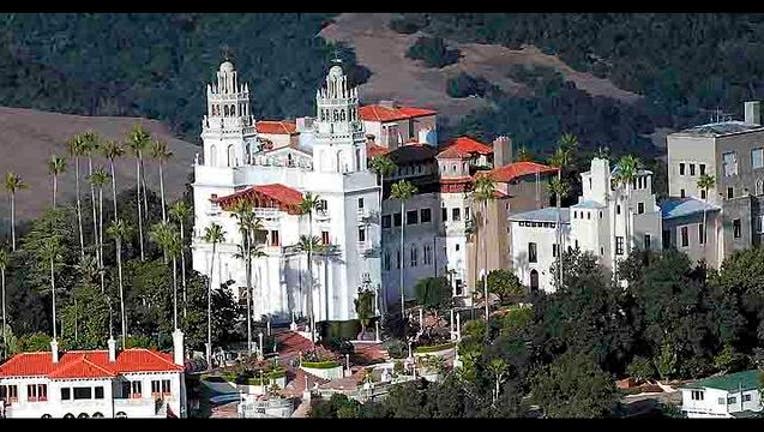 article
SAN SIMEON, Calif. (AP) — For some movie buffs, showing Orson Welles' acclaimed film "Citizen Kane" at Hearst Castle is like having a screening of "Star Wars" on the Death Star.
Fifty film fans will have the opportunity to watch Welles' 1941 groundbreaking film partly based on the late William Randolph Hearst at the media tycoon's own private theater at Hearst Castle, a concession the magnate would probably not have made.
The screening Friday with a price tag of $1,000 is part of the San Luis Obispo Film Festival and it will include an exclusive tour of the estate, which is now a state park, and a reception in the mansion's patio overlooking the Pacific Ocean. It will benefit the nonprofit Friends of Hearst Castle, a preservation group.
Welles' cinema classic was shown before in the Hearst Castle, but this will be the first time the film is screened in the opulent, 50-seat theater at the hilltop estate.
Great-grandson Stephen Hearst, the vice president and general manager of Hearst Corp.'s Western Properties, gave his blessing to the festival to screen the film. He said he won't attend the screening but that he sees it as an opportunity to show the differences between great-grandfather and Charles Foster Kane, the character played by Welles.
"My logic back then was very simple, this was an opportunity to clarify the record, to draw the distinction between the fictional character of Charlie Kane and his gloomy Xanadu and WR Hearst and his beautiful architectural masterpiece at the top of the hill at San Simeon," Stephen Hearst said.
William Randolph Hearst sought to derail the movie, which portrayed the rise and fall of an obsessively controlling media mogul, but the film went on to win an Academy Award in 1942 and is now considered one of the greatest American films. The film, a searing critique of a newspaper magnate, never mentions his Hearst but the similarities to his life are many.
The screening, which will be hosted by Ben Mankiewicz, the grandson of Herman Mankiewicz, who co-wrote the "Citizen Kane" screenplay, will be an opportunity to draw the distinctions between William Randolph Hearst's life and Welles' fiction, Stephen Hearst said.
Hearst Castle director Mary Levkoff will address the audience at the beginning and at the end of the film and highlight those differences, he said.
"I view it as clarifying the record, and showing what an extraordinary human being WR was and what he accomplished in his life," Stephen Hearst said.