City Council approves housing department grant to help Coyote Creek flood victims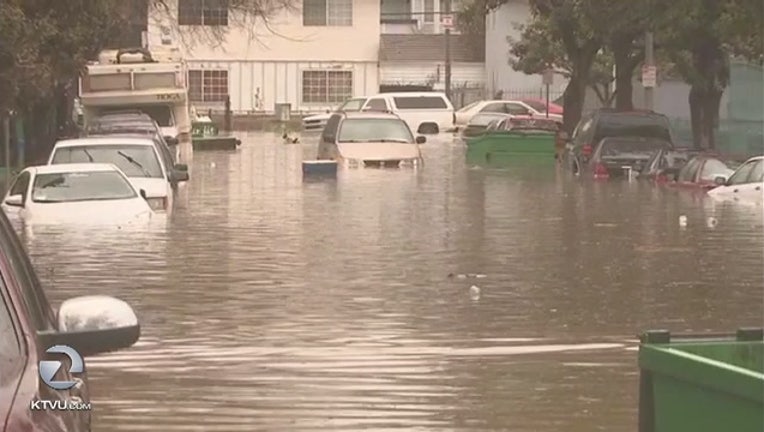 article
SAN JOSE (BCN)— The San Jose City Council adopted a resolution today that authorizes the city's housing department to accept a grant that will help those displaced by the Coyote Creek flood of February 2017.
Assembly Bill 130, passed by Assembly Member Ash Kalra, appropriated $5.4 million to the California Department of Social Services to provide a one-time grant to San Jose in order to assist the homeless and low-income affected by the flooding, the adopted resolution says.
The first plan of action, according to the memo headed by housing director Jacky Morales-Ferrand on Feb. 20, 2018, will be to use the first portion of the funding to continue to fund the nonprofit Catholic Charities' case management and housing to residents still searching for permanent homes. 
Morales-Ferrand said that 18 households consisting of 42 individuals remain displaced and are living in temporary housing.
The resolution states that the city aims to use the grant funds to finance intensive case management and housing assistance until all impacted by the flooding are able to return home or locate new housing.
Once that goal is reached, funding will be used to provide community coordination in three flood-impacted neighborhoods in which residents will be connected to resources to recover and prepare for any other potential future disasters, Morales-Ferrand said in the memo.
With the adoption of this resolution comes the approval of two new Community Coordinator positions within the housing department, which will run the second phase of the funding.
A portion of the funding will be used to support a temporary position in the Office of Emergency Management for the rest of 2018 with the possibility to extend up to two years, the memorandum reads.
This employee will help to support a Community Emergency Response Team in impacted 
neighborhoods and educate volunteers about basic disaster response skills and hazards that may impact their area.
As a condition of these funds, the city will provide quarterly reports regarding how many have been served with housing, neighborhood stabilization, disaster preparedness, employment, transportation, education and community building services, according to the document.
The Office of Mayor Sam Liccardo said that the efforts that can be made with the money from the Department of Social Services Grant will add to several steps that the city has taken, including raising $7 million to support non-profits that helped flood victims, establishing a disaster recovery service program with Catholic Charities and providing more than 80 households with vehicle replacements or repairs.
According to the Housing Department's proposal, all flood-related community programming and activities will be in place by May.