City hall in Union City evacuated after couple arrives with live tank round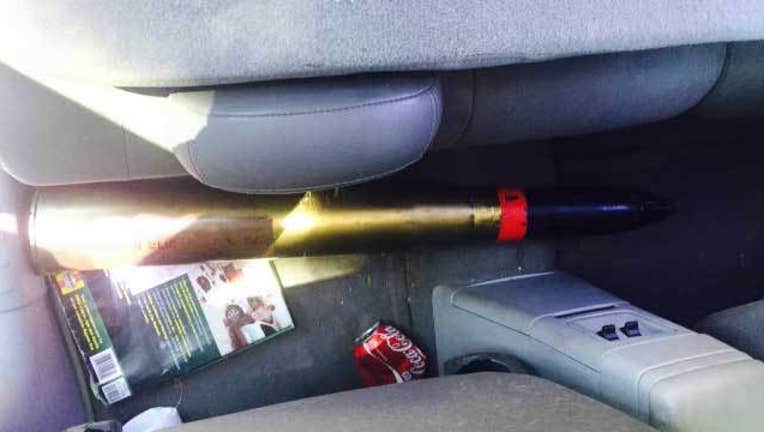 article
UNION CITY, Calif.  (KTVU and wires) -- A couple found a live tank round near the railroad tracks in Union City Wednesday afternoon, loaded it into their car and took it to the police station, prompting an evacuation, police said.
A woman walked into the front counter of the Police Department at 34009 Alvarado-Niles Road at about 1:30 p.m. and said she had found what appeared to be a "very large missile" on the railroad tracks off Zwissig Way, according to police.
She and her husband had put the "missile" in the back seat of their car and taken it to the police station.
Officers went outside, looked at it and based on its appearance evacuated the surrounding area, including the Police Department, City Hall and the library. They called in the Alameda County sheriff's bomb squad.
The bomb squad determined the "missile" was in fact a live tank round. They took it away for further examination, according to police.
Officers searched the area around the railroad tracks but found no other ordinances or explosives. Investigators have not determined how the round got there, police said.
Police ask that anyone who finds possible explosives or suspicious packages to leave them where they area and call police.