City ordinance affecting San Jose part-time workers' hours goes into effect today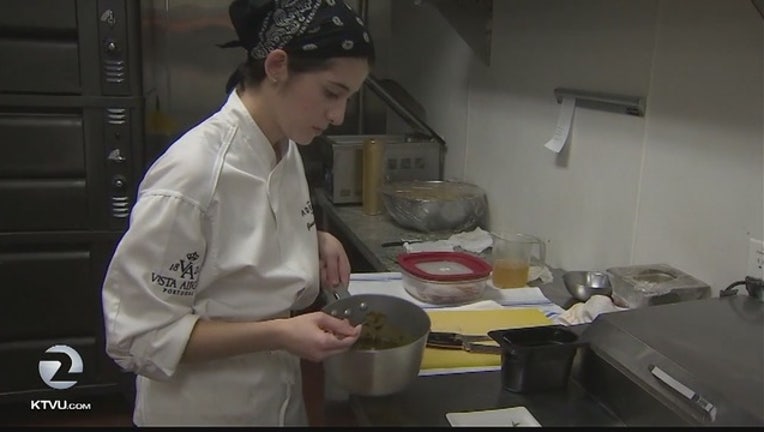 article
SAN JOSE (BCN)— Starting today, San Jose businesses with 36 employees or more are required to give additional work hours to existing part-time employees before hiring other part-time workers.
   
Voters in November passed the Opportunity to Work Ordinance as Measure E, which targets businesses that avoid providing employee benefits by keeping employee schedules part-time.
   
The ordinance is the first of its kind in the country, said Ben Field, executive officer of South Bay AFL-CIO Labor Council.
   
"It's a matter of basic fairness," Field said.
   
Workers, union leaders and city councilmembers who supported the ordinance held a news conference outside City Hall this afternoon to celebrate the first day of the ordinance being in effect.
   
Of the 60,000 businesses registered in the city, only about 1,200 will be affected by the ordinance, according to Walter Wilson, owner of the Minority Business Consortium.
   
Businesses can also apply for a hardship exemption if the work is unpredictable, requires a specialized skill or for some reason requires employees to be on call.
   
Councilwoman Sylvia Arenas pointed out today that the ordinance benefits women, immigrants, people of color and low-income residents.
   
One in 4 part-time workers is an immigrant woman, and 60 percent of hourly part-time workers in Santa Clara County are Hispanic or Asian, Arenas said.
   
On average, women who work on an hourly basis are given fewer hours than men, and 44 percent of part-time workers are raising children, Arenas said. More than half are low-income.
   
"Silicon Valley is experiencing a crisis of underemployment," said Jeffrey Buchanan, director of policy at Working Partnerships USA.
   
The Silicon Valley Organization issued a statement on its website informing local businesses of how to comply with the new rules, but also provided a link to its Oct. 30 statement opposing the ordinance.
   
SVO cited the risk of lawsuits against employers, the loss of a flexible workforce and rigid scheduling practices as issues with the new ordinance.
   
San Jose Mayor Sam Liccardo authored arguments against the measure on the November ballot.
   
The city's Office of Equality Assurance will fine businesses that violate the ordinance, but will not issue penalties for a first violation.