City settles sexual harassment claim with SF Fire Department employee for $375k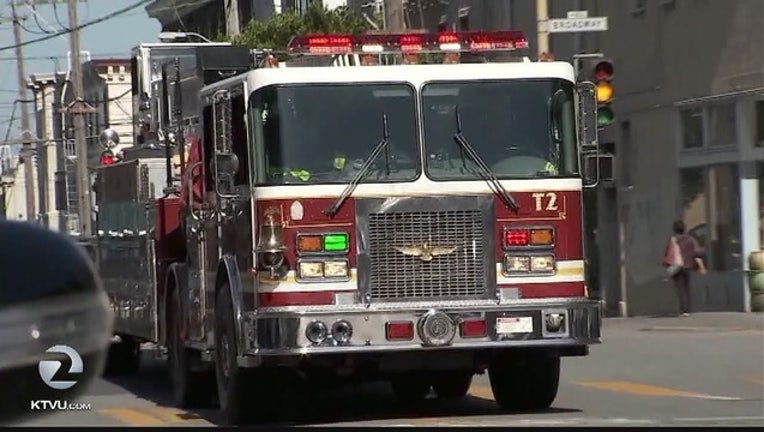 article
SAN FRANCISCO (BCN)-- San Francisco supervisors on Tuesday approved a $375,000 settlement with a Fire Department employee who filed a sexual harassment complaint last year.
Jessica Kennedy, a former administrative analyst who joined the department since 2013, filed a discrimination complaint with the California Department of Fair Employment and Housing in June last year alleging that she
had been the subject of ongoing harassment and a coerced sexual relationship with a fire department employee.
The complaint stated that Kennedy, who has since left the department, was subject to unwanted touching and physical advances for around a year after she started work for the fire department, before she eventually gave in to her alleged harasser's sexual advances.
After that point, the complaint alleges, she was subject to ongoing demands for sex in the office as well as at her home. Her alleged harasser forced her to sit near him to do menial tasks not in her job description, according to the complaint, and told her she "would not survive her job without his protection."
"Complainant continues to suffer severe emotional distress as result of the harassment and retaliation she experienced at work," the complaint states.
The complaint was never litigated, and a spokeswoman for the state Department of Fair Employment and Housing today said it was never investigated by that office because it was filed as a prelude to a lawsuit.
The settlement approved by the Board of Supervisors on Tuesday includes $135,284 toward Kennedy's attorney's fees.
In return, Kennedy waives all rights to take further legal action toward the city, but retains the right to take further action against Kenneth Lombardi.
Lombardi, a former assistant deputy chief, was returned to his former rank of captain in 2016, according to public records.
He is no longer with the department, officials said today.
Kennedy's lawyer did not return calls seeking comment.