Cold storm front moving southward toward Bay Area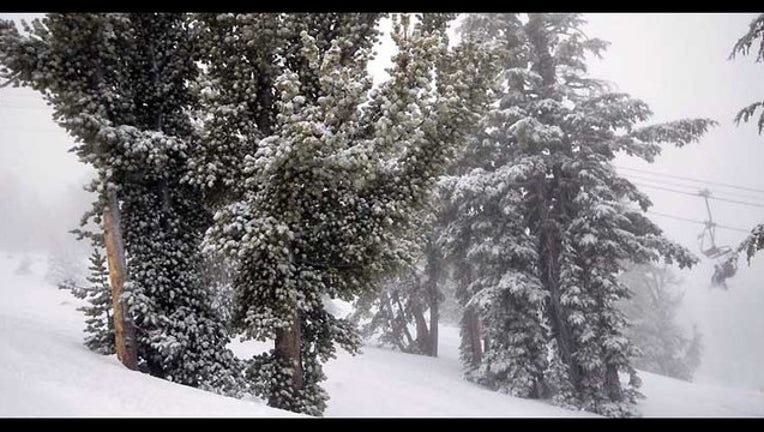 article
SAN FRANCISCO (KTVU) – A winter weather advisory was issued Friday for the Sierra as a cold storm front advanced toward the Bay Area from the Pacific Northwest, bringing with it the threat of thundershowers and hail for the Bay Area.
KTVU Meteorologist Steve Paulson said the low pressure system would bring light showers to Mendocino County on Friday with brunt of the storm arriving in the Bay Area on Saturday.
The largest accumulations, Paulson said, would be in the Santa Cruz Mountains where a high of an inch of rain was possible.
San Francisco could get as much as .24 inches by the time the front clears the area early Sunday.
The storm also was poised to bring some relief to the drought battered Sierra ski resorts which have been relying mainly and man-made snow this season.
The National Weather Service said as much as a foot of new snow could fall on the highest peaks with as much as 10 inches falling at the 6,000-foot level.
Caltrans officials warned travelers to the Sierra to be prepared for hazardous driving condition as the snow level was expected to fall to 3,500 feet.