College of Marin offering free fall tuition to 500 high school seniors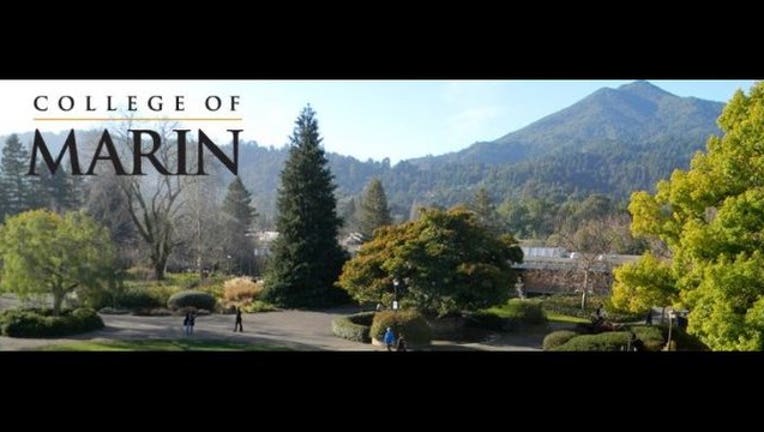 article
The College of Marin is offering free tuition and cover fees to 500 Marin County high school seniors for the fall 2016 semester.
The offer applies to the first 500 high school seniors in Marin County who graduated this spring and who apply for the 90th Anniversary Scholarship, according to Nicole Cruz executive assistant to the College's Office of Superintendent/President David Wain Coon.
The free tuition and fees for the fall semester equals $625, Cruz said. It's the first time free tuition and fees have been offered, Cruz said.
The College's board of trustees approved the free tuition on April 19. The scholarship will benefit students who transfer to a four-year college or university and students who are earning a degree or vocational certificate.
Spring 2016 graduates from any Marin County public or private high school, or residents in a home school program are eligible for the scholarship award.
Students must complete an application and enroll in a minimum of 12 units for the fall semester.
More than 50 percent of College of Marin students receive financial aid, and the scholarships benefit students who otherwise might not be able to enroll in the college, Cruz said.
The deadline to apply for the scholarship is June 1, and students who receive the scholarships must enroll in College of Marin by Aug. 1.

Scholarship students will still be required to pay for books and course materials fees but might be eligible for financial aid to cover those expenses, Cruz said.
There were 5,691 for-credit students and 1,360 non-credit students at the College of Marin as of April 15. Non-credit students are those who are taking at least 12 credits a semester in addition to noncredit classes, Cruz
said.
College of Marin is seeking the approval of the College of Marin District's voters of a $265 million bond measure in the June 7 primary election.
The money will go toward modernizing labs, classrooms for job training in technology, computers and engineering, upgrades to earthquake, fire and safety codes and replacing leaking roofs. State law prohibits the bond money to go to college administration, according to Measure B.
Cruz said 13,000 credit, noncredit and community education students enroll in the college annually at the Indian Valley campus in Novato or Kentfield campus.