Community outraged after vandals target memorial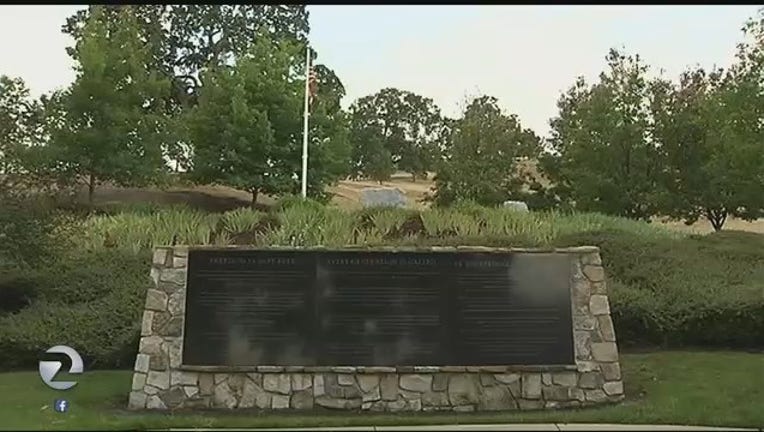 article
DANVILLE, Calif. (KTVU) - An act of vandalism at a war memorial in Danville has sparked outrage and led to a $6,500 reward.
Over the weekend vandals' sprayed graffiti in several spots at the All Wars Memorial at Oak Hill Park, Danville Police said.
David Behring is on the memorial board and helped build the tribute to fallen service members and their families 20 years ago.
"To deface something like this, to me, is totally unacceptable," Behring told KTVU. "It's disgusting and despicable."
The memorial is where the community gathers to mark Memorial Day and to remember those lost in the September 11th terrorist attacks.
Park maintenance crews discovered the bold black lettering and images on Monday and believe it happened Sunday night. Among the graffiti, the words 'let's get high' and the name of an anti-government website.
Behring said honoring the country's war heroes should rise above politics.
"If you've got a bone to pick with the United States government about its policy, you can protest, you have the right to do that but when you disrespect the men and women who defend this country every single minute of the day, I have a huge problem with that."
Danville Police said they don't know if the vandalism was a teenage prank or something more malicious.
They are looking at surveillance footage from cameras in the park to see if anything suspicious pops up.
Crews managed to remove much of the graffiti.
The town of Danville and private donors are offering the $6,500 reward for information that leads to an arrest.