Confrontation leads to shooting at San Francisco Pride celebration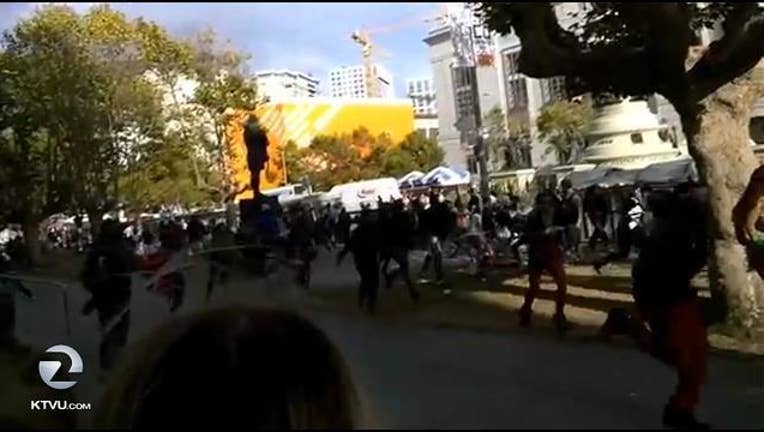 article
Police said the shooting, reported just after 6 p.m. today, appears to have occurred after several groups of men unrelated to the Pride event got in an argument near or inside the venue.
One of the suspects allegedly pulled out a gun and fired several shots, one of which struck a man at the Pride event in the arm, police said.
The victim, a 64-year-old man, was taken to San Francisco General Hospital and is listed in a stable condition, police said this evening.
Several possible suspects were located and detained on Market Street, police said.