Construction worker killed in accident at Petaluma work site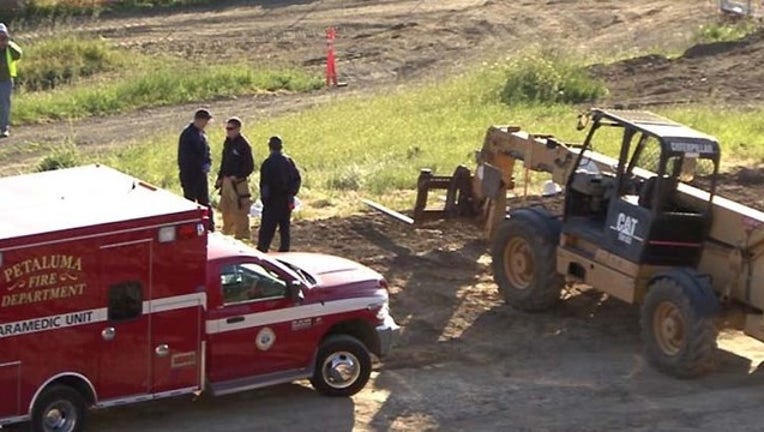 article
PETALUMA, Calif. (KTVU and wires) -- A 33-year-old Santa Rosa man was killed Wednesday when he was crushed by a large metal pipe at a construction site west of U.S. Highway 101 in Petaluma, according to the California Highway Patrol.
A forklift operator set the pipe on the ground and it rolled toward an embankment. The victim died when he tried to stop the rolling pipe, CHP Officer Kerri Post said.
According to state Division of Occupational Safety and Health officials, the incident occurred shortly after 7 a.m. on Kastania Road.
The victim was a pipe layer, according to Post. His name was not immediately being released.
Sonoma County sheriff's deputies and Cal/OSHA were investigating the death.