Construction workers at Piedmont home robbed at gunpoint, police say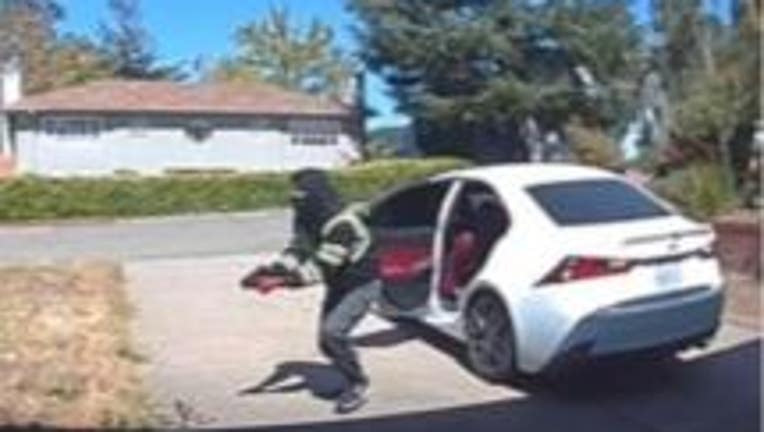 article
PIEDMONT, Calif. - Construction workers at a property in Piedmont were robbed at gunpoint Tuesday, according to police.
The armed robbery happened around 11:40 a.m. in the 200 block of Estates Drive, authorities said.
Two suspects in a white Lexus IS 350 with tinted windows backed into a driveway and got out of the car. Police said one of the suspects was holding a gun and the workers surrendered their equipment and tools.
Photos shared by police show the suspects dressed in dark clothes putting the stolen equipment in the car.
The suspects fled in the Lexus, and police are actively seeking to identify them. Anyone with information should call Detective John Lagios at (510) 420-3015. 
ALSO: Siblings recount harrowing tale of hiding during Skyline High shooting