Contra Costa supervisor undergoes heart and kidney transplants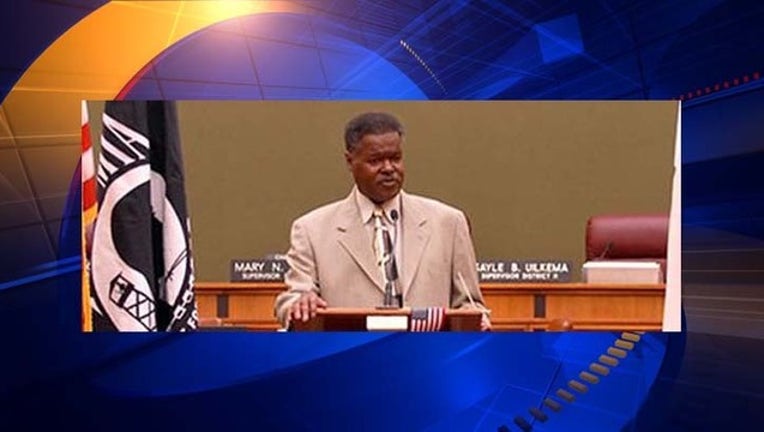 article
MARTINEZ, Calif. (BCN) -- A Contra Costa County supervisor underwent surgery Wednesday after roughly two months of waiting for a heart and kidney transplant, according to his staff.
District 5 Supervisor Federal Glover checked himself into the University of California at San Francisco Medical Center on Feb. 26 to finish tests before his physicians could determine if he was eligible for a transplant.
After eight weeks of waiting, Glover received word that a match was available and went into surgery around 2:20 a.m., his chief of staff David Fraser said.
The surgery is expected to last until 3 p.m., according to Fraser.
"It's lengthy and highly complicated," Fraser said.
Fraser said the office staff has been "on edge" since they received news that Glover would be under the scalpel.
"No matter how remarkable the expertise of the physician, the fact is he's not only my employer but a friend and someone I've grown to respect over the years," he said.
The surgeon, Dr. Georg Wieselthaler, is UCSF's director and surgical chief of cardiac transplantation and mechanical circulatory support.
According to UCSF's website, Wieselthaler has performed or supervised some 400 heart transplants and implanted roughly 250 mechanical assist devices in his career.
"He's really a world-renowned surgeon in terms of doing transplants," Fraser said.
Fraser said Glover's office will be updating the public on the supervisor's condition after the surgery is completed. The recovery is expected to take several weeks, he said.
"We will certainly keep our fingers crossed and hope and pray for the best," Fraser said.
Glover has been serving since 2000 as the supervisor of District 5, which includes Martinez, Hercules, Pittsburg and portions of Pinole and Antioch, according to the county's website. He was chairman of the board in  2004, 2008 and 2013, when he began his fourth term in office.
Individuals who want to send well wishes can send them to the supervisor's office at 315 E. Leland Road in Pittsburg.