Coroner ID's off-duty UPS driver killed in accident with FedEx truck in Oakland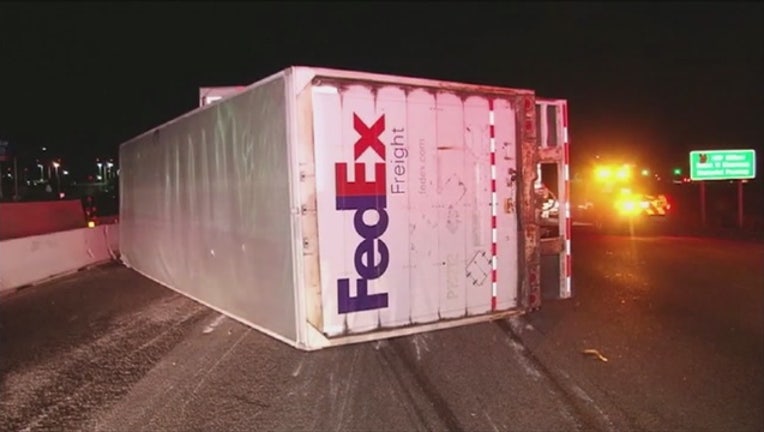 article
OAKLAND, Calif. - The Alameda County Coroner has identified the off-duty UPS driver who died last week in an accident with a FedEx truck on Interstate 880 near the Oakland Coliseum as Gonzalo Chavez Jr. of Oakland.
Authorities say there are indications the 24-year-old was racing when the crash happened, but the California Highway Patrol will not confirm that information.
Investigators say that the Fed Ex big rig crashed into one car. It's unclear if that car caused the FedEx rig to swerve or not. Paramedics and firefighters tried to save the driver of the car, to no avail, according to California Highway Patrol Officer Matt Hamer. The FedEx driver stayed on scene and cooperated. There was a third car at the scene of the crash, but details have been unclear about its involvement.
After the death on Thursday, UPS released the following statement, "UPS is saddened by the loss of an off-duty employee earlier today. Our thoughts are with our employee's family and friends. UPS cannot provide any additional information while there is an ongoing investigation."