Crews complete repairs to broken water main pipe South of Market in San Francisco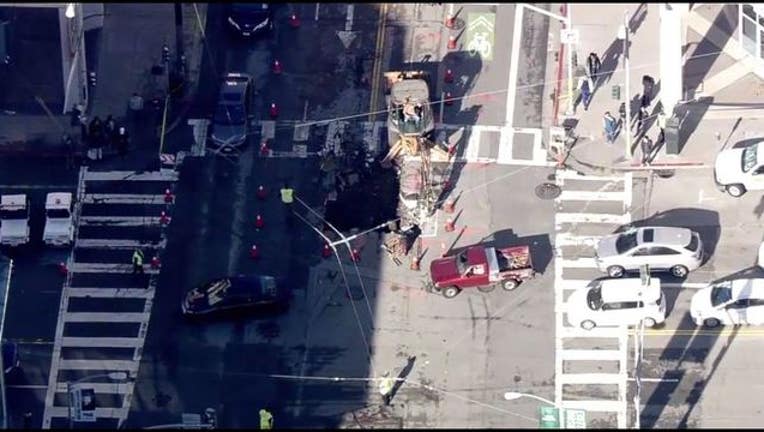 Crews have finished repairs this evening to a water main break in San Francisco's Yerba Buena neighborhood, according to San Francisco Public Utilities Commission officials.
The break at Second and Harrison streets was reported just after 6 a.m., according to SFPUC spokesman Tyler Gamble. 
Gamble said it appeared likely that the 12-inch cast-iron pipe, which likely dates back to the 1930's, "burst due to old age."
In order to repair the pipe, crews had to excavate a large hole in the street, according to SFPUC officials. 
Water service was interrupted in the area and at least one eastbound lane of traffic on Second Street was affected.
Additionally, the break caused limited flooding to a basement at 600 Harrison Street. 
Despite old age being the prime suspect, SFPUC is still investigating the cause of the break.