Crews continue to work 103-acre wildfire burning in Napa County
NAPA, Calif. - Cal Fire is responding to a vegetation fire near the 1100 block of Snell Valley Road in Pope Valley, according to the fire service's social media posts.  
The fire near Napa County's Berryessa Estates has grown to approximately 103 acres from 75 Friday evening. Officials said they have stopped forward progress of the fire and that it is 30% contained.
A Cal Fire officials said their crews and Napa County Fire Department responded shortly before 6 p.m. 
Earlier in the evening, evacuations were in progress with road closures in the area. 
According to officials, structures and power lines were threatened, and the landscape and weather complicated "suppression efforts."
In a late evening update, officials said crews would remain on scene throughout the night to contain hot spots. "You can expect to see crews working the area over the next couple of days," Cal Fire said.
Cal Fire said it dispatched 18 engines, two air tankers, two helicopters, two water tenders, three hand crews and four bulldozers.   
Bay City News contributed to this report.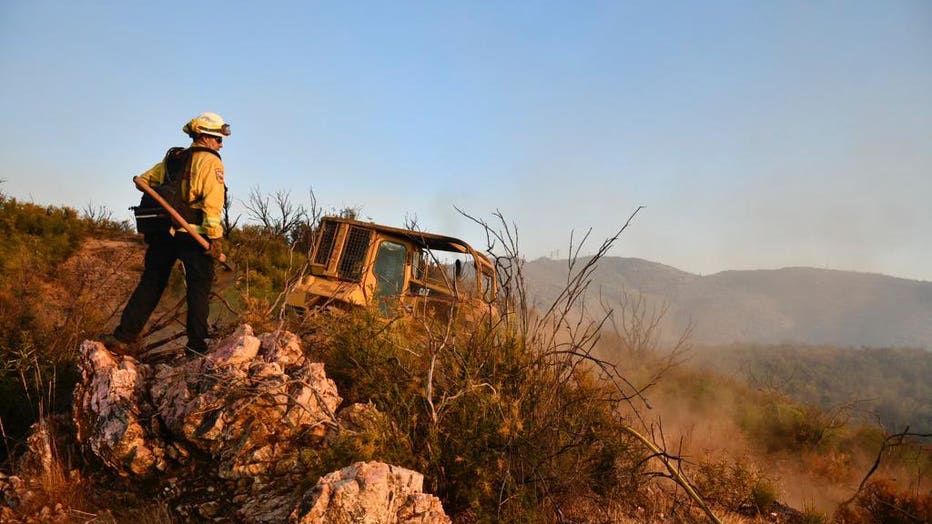 Photo courtesy Cal Fires Mike Marcucci.