Crews control brush fires along I-880 in Hayward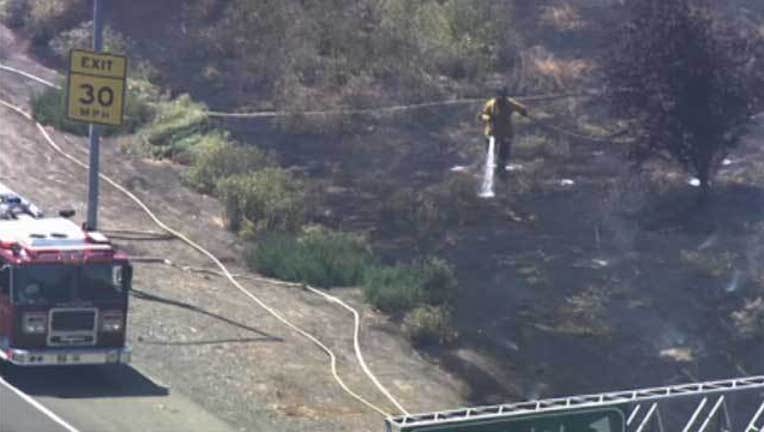 article
HAYWARD, Calif. (KTVU) -- Grass fires reported along southbound Interstate Highway 880 in Hayward late Tuesday morning caused temporary lane and on-ramp closures that led to traffic delays, according to the California Highway Patrol.
The three right and center southbound Highway 880 lanes were blocked at around noontime as of a result of the fires, which were reported just after 11 a.m., according to the CHP. 
The right lane, the Tennyson on-ramp, and the Industrial Parkway off-ramp were reopened shortly after 1 p.m..
Hayward Fire Department spokesman Capt. Don Nichelson said there were about three spot fires stretching from Tennyson Road to Industrial Boulevard that burned about an acre.
No structures were threatened and the fires were under control by about 11:50 a.m., but fire crews will remain in the area for a while checking for hot spots, Nichelson said.