Crews working to rescue man from San Ramon trench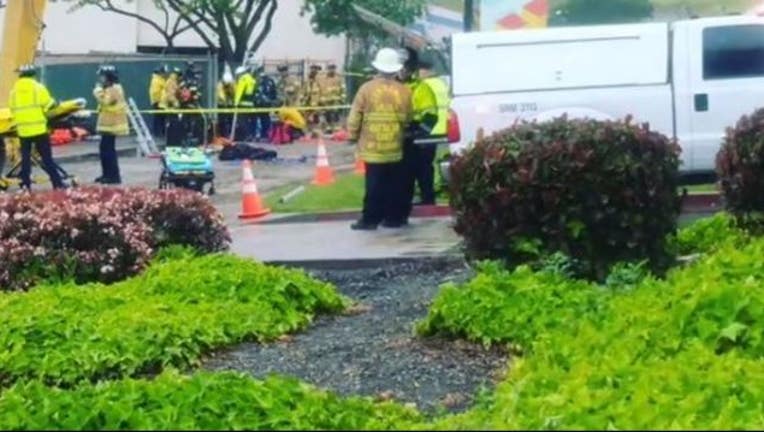 article
SAN RAMON (BCN) - An injured man was rescued after falling into a 6-foot trench at a job site in San Ramon this morning, according to police.
Police said the intersection of Omega and Purdue roads were closed at 11:10 a.m. while firefighters rescued the injured worker, who was awake but experiencing back pain.
Firefighters had to stabilize the sides of the trench to extract the man, according to police. He was successfully removed just before noon.
Further details about the victim's condition were not immediately available.