D.A., police adopt policies protecting sex workers reporting violent crimes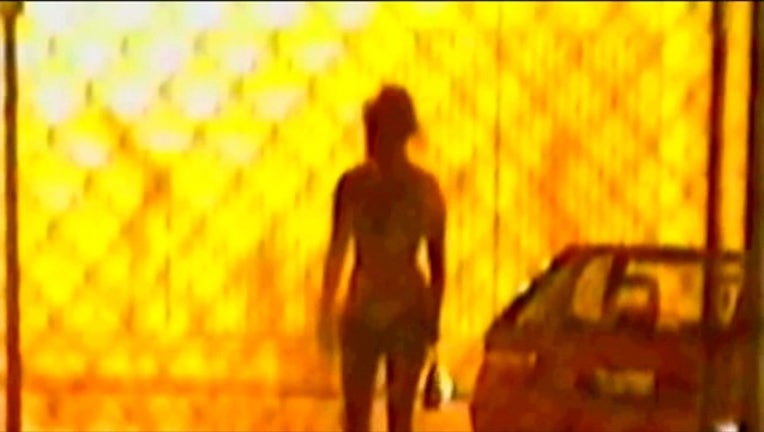 article
SAN FRANCISCO (BCN)-- Sex workers in San Francisco will be able to come forward and report a violent crime without fear of arrest or prosecution for minor drug offenses or prostitution under policies recently adopted by city police and prosecutors, city officials announced today.
The policies adopted by police and the district attorney's office, thought to be the first of their kind in the U.S., are intended to protect the safety of sex workers and encourage them to report violent crimes and cooperate with law enforcement.
The policies, developed in cooperation with sex worker advocacy organizations including St. James Infirmary and BAYSWAN, are "a major step towards addressing violence against women wary of contacting law enforcement because of their criminalized status," said Minouche Kandel, director of women's policy at the city's Department on the Status of Women.
Research shows that most sex workers and people being exploited in the sex industry don't go to police when they are attacked or victimized out of fear of being arrested, city officials said.
"Our hope for this policy is to reduce the harm experienced by sex workers, in particular, women of color and transgender women engaged in the sex trades, who have no protections when reporting violence, or experience mistreatment at the hands of law enforcement," said Johanna Breyer, executive director of St. James Infirmary.
The Police Department policy, put out in a bulletin in December, advises officers not to arrest people for sex work or minor drug charges when they come forward as a victim or a witness to report sexual assault, human trafficking, stalking, robbery, assault, kidnapping, threats, blackmail, 
extortion, burglary or other violent crimes.
Sex workers reporting violent crimes will also be referred to community and victim resources.
Officers investigating a misdemeanor drug violation in which a violator reports being a victim or witness to a violent crime are required to collect and document evidence so that prosecutors can consider seeking a warrant.
"We understand that many times sex workers are themselves victims of predators and human traffickers," police Chief William Scott said. "Our policy is written in the spirit of encouraging sex workers to feel safe coming forward to law enforcement, with the knowledge that they will be 
treated with respect and their concerns will be taken seriously and investigated."
Similarly, the district attorney's office policy states that prosecutors will not charge victims or witnesses of violent crimes for sex work or misdemeanor drug related crimes, or use information gathered from them against them in future case, as long as they have been truthful.
In addition, the district attorney's office policy states that prosecutors will not use immigration status against victims or witnesses of violent crimes in any way, or report them to immigration authorities except in cases where they are helping them apply for immigration relief.
"If we fail to prioritize this population's health and safety they will not come forward and work with law enforcement as witnesses and victims of violence," District Attorney George Gascon said.
"Ultimately, unreported crimes and criminals pose a threat to everyone's public safety."
The new policies follow on the heels of the announcement by Supervisor Hillary Ronen of a pilot program funding a mobile outreach van to work with sex workers operating in the Mission District.
The van, which will be operated by St. James Infirmary between midnight and 5 a.m., will offer access to health care and services and gather information on the needs of a group that tends to remain in the shadows.
Ronen said the pilot program was inspired by complaints from residents about violence and late night arguments associated with sex workers operating in the area of Capp and Shotwell streets, including incidents in which the women were violently attacked.