DA drops investigation into Cupertino council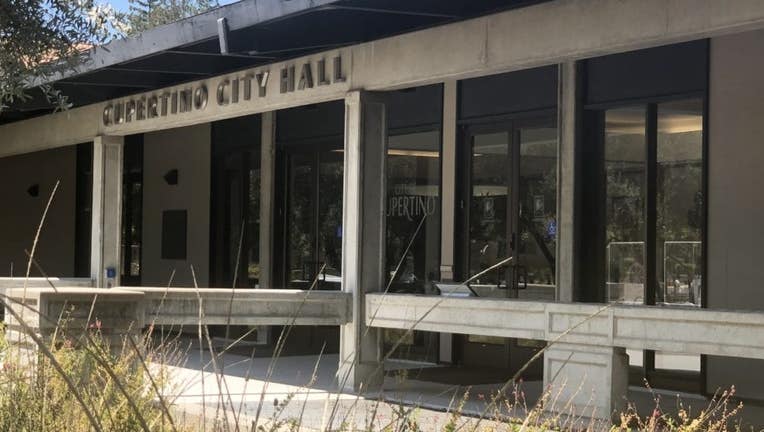 article
CUPERTINO, Calif. - The Santa Clara County District Attorney's Office is not moving forward with an investigation of members of the Cupertino City Council who allegedly meddled in decisions to hire and fire city staff, citing a lack of evidence.
A referral from the Cupertino city attorney spurred the DA's probe, following twin investigations that found city councilmembers had improperly weighed in on staff matters.
Former Mayor Darcy Paul was accused by name in one of the probes, which said he "dictate(d) procedures (and) direct(ed) hiring and firing decisions," a possible misdemeanor offense under city law, had the DA confirmed it.
But the office "found no evidence that any former or current councilmember attempted to influence any of the city managers in their hiring or firing decisions during the last year," county prosecutor John Chase told San Jose Spotlight.
Paul said he's relieved to hear the DA's decision was not to proceed, but "offended that it went anywhere near this area of discussion.
"I just wonder why this referral was made at all," he told San Jose Spotlight. "When I look at the background of the politics of this, and how people have, in my opinion, abused the process in order to make political gains, I just see this as an unfortunate but natural progression of past behavior of this new narrow council majority."
The DA's decision is the latest turn in a saga that stretches back to December, when the Santa Clara County Civil Grand Jury found Cupertino councilmembers had "berated and belittled" staff and repeatedly interfered with their work, contributing to high turnover. An independent report commissioned by the city and published this month upheld the grand jury's conclusions, including claims of councilmembers' improper influence over staffing.
On May 9, the council voted to refer all allegations of interference in hiring and firing decisions to the district attorney for criminal investigation.
The motion to involve the DA's office was put forward by Councilmember J.R. Fruen, elected to his first term last year. Fruen told San Jose Spotlight the motion was meant to contain the "moral hazard" of letting alleged misconduct on the council go unpunished. The referral to the DA in itself would've done that, he said, regardless of any actual charges.
At the May 9 meeting, the council also voted to strip Councilmembers Kitty Moore and Liang Chao of their committee assignments. Moore and Chao were hostile toward city staff, the independent report said, and sapped their time with "voluminous email requests." Both Moore and Chao left the meeting early after reading short statements defending their records.
The shakeup on the council comes amid broader tensions within Cupertino's government, particularly between citizens aligned with the city's progressive contingent called Cupertino for All and a moderate group, Better Cupertino
R. "Ray" Wang, a longtime foe of Cupertino for All, was recently removed from his seat on the Cupertino Planning Commission over inflammatory behavior, including claims that the city has a "manufactured homeless crisis."
Jon Willey, a former councilmember, attributed some of the accusations surrounding Paul, Chao and Moore to the city's broader political conflicts.
"This community really owes Darcy a huge debt," he said. "And now to have a couple people start attacking him, it's just very unfortunate."
Fruen said he understood how the council's actions against Paul, Chao and Moore could appear partisan, but maintained it's apolitical and "just fundamental governance."
"The power rests with the council as a whole. And it gets to make these decisions, not any one particular councilmember, because the voters didn't vote just for one councilmember, they voted for all five," he said. "The system doesn't work if one person is allowed to have more power just by virtue of being louder."