Daly City cab driver's attack caught on dash cam video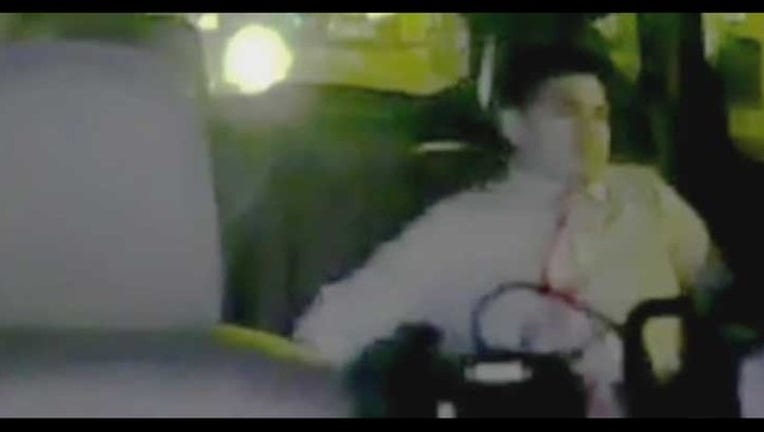 DALY CITY, Calif. (KTVU) – Daly City police asked for the public's help Wednesday in identifying man who was captured on dash cam video beating a San Francisco cab driver, authorities said.
Police said the assault took place in the early hours of Feb. 15th and a dash cam video camera and interior surveillance camera caught the images of the suspect and the beating they released on Wednesday.
According to investigators, the cab driver picked up the well-dressed man in downtown San Francisco and drove him to Daly City.
But when they arrived at the Daly City destination, the man refused to pay the fare.
When the driver got out of the cab to confront the man, he was tossed onto the ground and the man began punching and kicking the 60-year-old driver.
The driver – whose identity was not released by police – was hospitalized for treatment of his injuries.
Daly City police describe the suspect as a Hispanic male between the ages of 25- and 35-years-old.
.