Dash-cam video shows out-of-control car smashing into Warriors star Steph Curry's Porsche in Oakland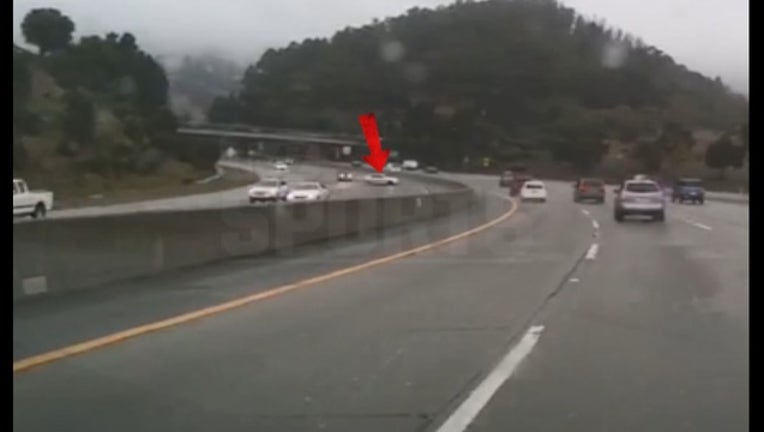 article
OAKLAND, Calif. (KTVU) - Dash-cam video from a vehicle traveling the opposite direction shows the moment an out-of-control car slammed into Steph Curry's Porsche on a wet morning the day after Thanksgiving.  
TMZ released video Monday that comes from a vehicle traveling eastbound on Highway 24 on the Oakland side of the Caldecott Tunnel. The footage shows a silver Lexus traveling westbound lose control before crossing two lanes and crashing into the front of the Warriors star's car. 
The Lexus then collides with the median, tossing it into a 180-degree spin before eventually coming to a stop near Curry's Porsche. Minutes later, with Curry waiting in his vehicle, a Honda hit the median and then rear-ended Curry. 
Miraculously, there were no injuries in either collision. 
The Warriors later said that Curry made it to practice and participated in a shoot around. His dad, Dell Curry, told KTVU on the scene that his son is fine, and that they "just want his groin injury to heal."
Curry has been sidelined since injuring his groin on Nov. 8.