Daughter of Tracy CHP officer killed in Christmas Eve crash shares emotional letter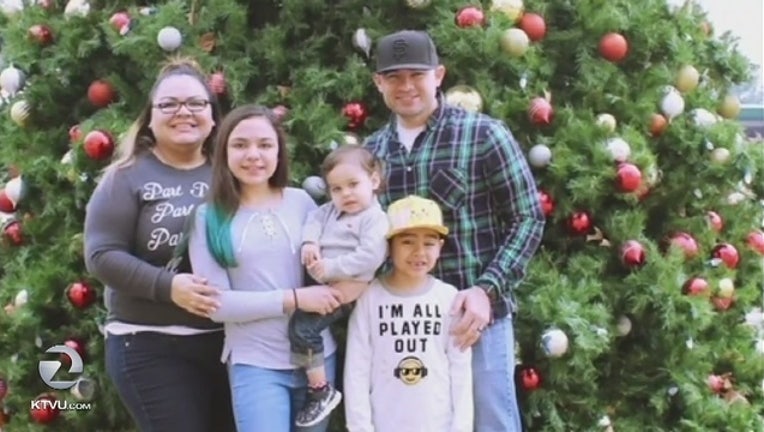 article
TRACY, Calif. (KTVU) - CHP Officer Andrew Camilleri was killed on Christmas Eve in a crash on southbound Interstate Highway 880 just north of state Highway 92 in Hayward in a suspected DUI.  He is survived by his wife, Rosanna; a daughter and two sons, ages 12, 6 and 2. He had been with the CHP for one year and four months.
KTVU's Frank Somerville posted the following note on his Facebook page after the tragic death of Officer Camilleri:
"This is a note that CHP Officer Andrew Camilleri's 12 year-old daughter posted about her daddy's death on Christmas Eve. I was given permission to share it.
Here's what she wrote:
'On Christmas Eve, heaven gained another angel. No words to describe my pain. My dad was the most loving man I had ever known. He had died a brave, strong, caring, and loving man.
But now I know that he will never again suffer any sadness or any pain in heaven.
My heart is now broken in a million pieces. But each day it will get better knowing that he is in a better place. 💙#OfficerCamilleri'
If you don't know the story, Officer Camilleri was parked on the side of 880 in Hayward looking for speeding or impaired drivers.
That's when a 22 year old driver, suspected of both drinking AND smoking marijuana, slammed into the back of Officer Camilleri's patrol car. It was just a few minutes before midnight. Officer Camilleri's shift was almost over.
His three kids, 12, 6, and 2 couldn't wait to open Christmas presents with him the next morning.
Instead his wife had to put on a brave face and open presents with the kids alone knowing that afterward she would have to tell them their dad was dead.
Knowing that she was about to break her daughter's heart "in a million pieces". My heart goes out to their family. I can't even begin to imagine their pain..."