David Blaine dislocates shoulder, continues Las Vegas performance: 'Wow that hurt'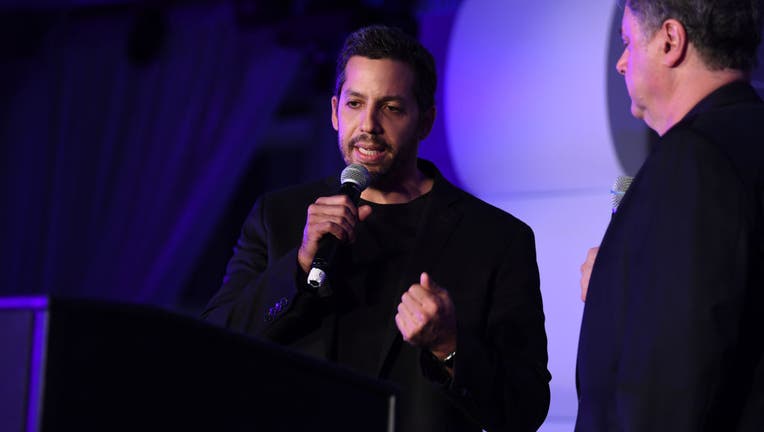 article
LAS VEGAS - David Blaine proved his superhuman abilities to power through injury after dislocating his shoulder during his Las Vegas show Saturday night.
According to the Las Vegas Review Journal, the magician had a faulty landing during his "In Spades" show at the Resorts World Theater.
The stunt involves an 80-foot drop into a stack of cardboard boxes in the audience.
Blaine landed incorrectly and ended up dislocating his shoulder.
He shared video of several people helping him pop his shoulder back into the socket on his Instagram page with the understated caption, "Wow that hurt!"
DAVID BLAINE SUCCESSFULLY PULLS OFF DEATH-DEFYING BALLOON FLIGHT STUNT 'ASCENSION' IN ARIZONA DESERT
After a break, Blaine continued the performance.
The 49-year-old is known for his street magic and impressive feats of endurance, like being sealed in a Plexiglass box above the River Thames in London for 44 days, or staying submerged in water for seven days and escaping from handcuffs at the stunt's conclusion.
The Las Vegas Review Journal also reported that this is not the first injury Blaine has sustained since the opening of his show.
On Friday, Blaine told the outlet he nearly blacked out during his underwater breath-holding stunt. He also pierced his palm during a Dec. 17 trick, which involved slamming his hand over three cups positioned over an ice pick.
CLICK HERE TO SIGN UP FOR THE ENTERTAINMENT NEWSLETTER
On his website, the performer described the show as having, "some of my favorite pieces of magic, and interaction with the audience." 
He continued, "But a lot of the show will be brand new things that people have never seen before. I visited Resorts World when the theater was still under construction — and fell in love with the room. The stage is high-tech. The ceilings are 85 feet tall. Having such great heights allows me to dream up things that I've always wanted to do but has not been possible in any other theater, until now."
CLICK HERE TO GET THE FOX NEWS APP
Blaine's show runs only once a month over Fridays and Saturdays, and there are currently three upcoming weekend shows listed on his website for April, May and June.
Read more of this story from FOX News.