David Letterman leaves late night with thanks and a smile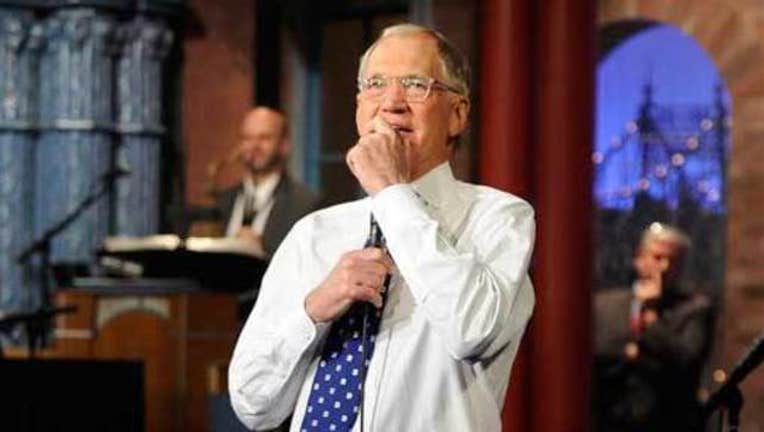 article
NEW YORK (AP) — There are those who will argue that the world of television hasn't suffered such a loss in nearly a generation, and they're right.
When David Letterman signed off CBS' "Late Show" for good Wednesday, he closed the book on more than his own incomparable career in late night. He closed out a broadcasting epoch that also encompasses his mentor, "Tonight Show" host Johnny Carson, who retired with great emotion and ceremony in 1992. Dave also called it a day for Steve Allen and Jack Paar, who back in the 1950s broke ground as each took a turn as the host of "Tonight."
All that is part of Letterman's legacy — as well as a career-spanning total of "eight minutes of laughter," he cracked in his final monologue.
For anyone sad that Letterman is leaving the spotlight, he offered joking consolation, announcing that he and about-to-be-former bandleader Paul Shaffer would soon "be debuting our new act at Caesars Palace with our white tigers."
If only.
Dave's much-awaited finale was surprisingly unsurprising for such a momentous occasion. But it was clearly what Letterman wanted for himself: a wrapping up and an occasion to say thanks. He seemed to enjoy himself greatly in the process.
At the top of the show, he was showered with a two-minute standing ovation. Then some of his favorite celebs delivered the final Top 10 List. He presented a sampling of vintage clips, and a new filmed segment displayed a day in the life of Dave doing "Late Show" — fun, even instructive, if an odd idea since this is no longer the way Dave's day will go.
Near the end of the show, Letterman voiced appreciation for all the praise and tributes, "merited or not," directed at him recently, but added, "Do me a favor: Save a little for my funeral."
He thanked, in generous detail, his staff, crew and talent, who "deserve more credit for this show than I ever will."
He thanked his wife, Regina, and their son Harry, shown in the audience, telling them, "I love you both, and nothing else matters, does it?"
And he thanked his viewers: "There's nothing I can ever do to repay you."
With that, he concluded, "The only thing I have left to do for the last time on a television program: Thank you and good night."
Whereupon his by-request band, the Foo Fighters, pounded out a chosen song, "Everlong," over which a rapid-fire slide show of Dave's TV life flashed. The effect was riveting, and, maybe for the first time, there was no denying: Dave was gone.
The late-night talk TV world Letterman leaves behind is packed with capable hosts on many networks, but what they preside over, strictly speaking, is neither talk TV or late night. This collection of hosts are mostly feel-good, up-for-anything entertainers, not the wry, leery talker Dave perfected. What they hosted, more like variety shows, are available for playback any hour of the day, either whole or parsed out in digital snippets.
Where does this leave viewers now in Letterman's absence? Immersed, as before, in a wide-open culture of humor he helped mastermind — an ironic, irreverent sensibility sufficiently absorbed into the ethos that it is scarcely noticed anymore, much less recognized as being largely of Dave's making. Note: No one uses the term "Lettermanesque" anymore. It's just assumed.
In the final star-studded Top 10 List ("Things I've Always Wanted to Say to Dave"), Tina Fey weighed in with: "Thanks for finally proving men can be funny."
Which Letterman did, and so much more.
Now he has left on his own accord, which lends him a further distinction among talk-show hosts. No one forced him out. Letterman can boast a record of influence and longevity (33 years and more than 6,000 broadcasts) that is unlikely ever to be matched, so, at age 68, it was time to go. Whatever misgivings he has shared in recent interviews about his retirement, he seemed satisfied on this last show. He was aglow.
Even so, it's hard not to imagine that, if he could turn back the clock, he'd be game to do it all over again. Who could blame Dave for that? Who wouldn't join him for that ride?