Deputy charged with pointing firearm at court custodian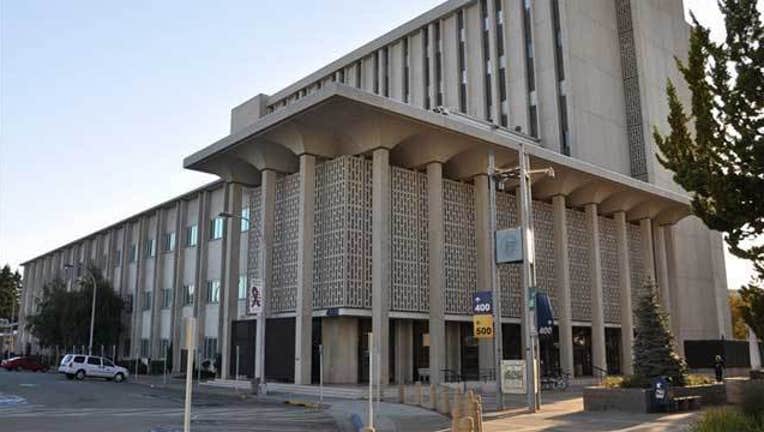 article
REDWOOD CITY, Calif. (KTVU and wires) -- The San Mateo County District Attorney's office filed charges Thursday against a sheriff's deputy accused of brandishing a firearm and pointing it in the direction of a county employee.
According to the prosecutors, Deputy Andy Mar, 50, was working as a temporary bailiff on April 13 at the Southern Branch of Superior Court, located at 400 County Center, Redwood City, when he pointed his weapon in the direction of a superior court custodian.
The incident occurred inside a seventh floor courtroom. The victim, a male Superior Court custodian, was talking to a court clerk, when Mar took out his firearm and pointed it in the direction of the custodian, prosecutors said.
The custodian became afraid and tried to move out of the way, but Mar kept the firearm pointed in the victim's direction.
Court was not in session when the incident occurred.
When questioned, Mar denied ever pointing the weapon at or near the custodian, prosecutors said.
Rude brandishing of a firearm constitutes a violation of the state's misdemeanor brandishing statute, prosecutors said.
The case is set for initial arraignment in misdemeanor court in Redwood City on May 22 at 8:30 a.m.
Mar's attorney, Joshua Bentley, was not immediately available for comment.