Dog escapes attacker, finds safety in San Bruno "Dog House" bar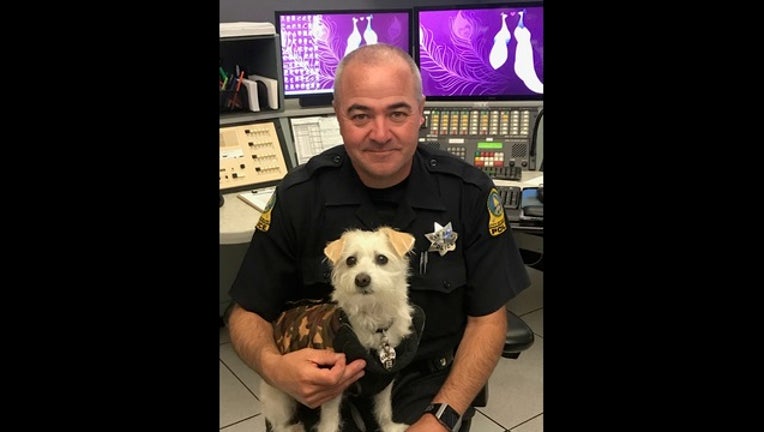 SAN BRUNO, Calif. - San Bruno police arrested a man Monday night for allegedly punching and strangling a small dog on the city's main boulevard.
At about 8:30 p.m. Monday, officers were called to the 100 block of El Camino Real to investigate reports of a man attacking what is believed to be his own dog, according to police.
The dog, Skippy, was able to escape its attacker while running in and out of a nearby bar called the Dog House, San Bruno police Lt. Ryan 
Johansen said.
The man, 57-year-old Kevin Dempster of South San Francisco, was arrested on suspicion of animal cruelty and was booked into San Mateo County Jail, police said.
Police didn't provide a possible motive for the attack but Johansen said that Dempster appeared to be extremely drunk at the time and was also arrested on suspicion of public intoxication.
"(Skippy) seemed happy to be out of the situation and chipper and healthy, but we didn't do any kind of examination," Johansen said. "The attack was pretty aggressive. I'm surprised he's doing OK."
The Peninsula Humane Society & SPCA took custody of the dog but because the case is still under investigation, officials would not disclose its current condition, spokeswoman Buffy Martin-Tarbox said.