Dog reunited with family after 6 years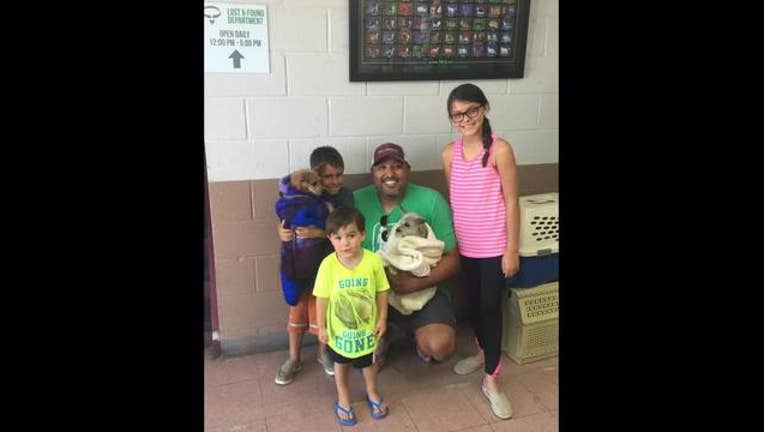 article
FORT WORTH, Texas (KTVU) - A dog who had been missing for six years was finally reunited with his family. 
According to Humane Society of North Texas, two dogs - Corky and Captain - were found wandering the streets by a Good Samaritan.
Both dogs were scanned and it turned out Corky, an 8-year-old terrier mix, had a microchip. The other dog, who was missing an eye, did not. Shelter volunteers named him Captain. 
The shelter tracked down Corky's owners who said he had been missing for six years. They had actually moved 30 miles from Boyd to Fort Worth. 
When they came in to get Corky they learned he had made a best friend on the streets.
The family decided to adopt Captain since the two shared a special bond.