Donald Trump's rivals running out of time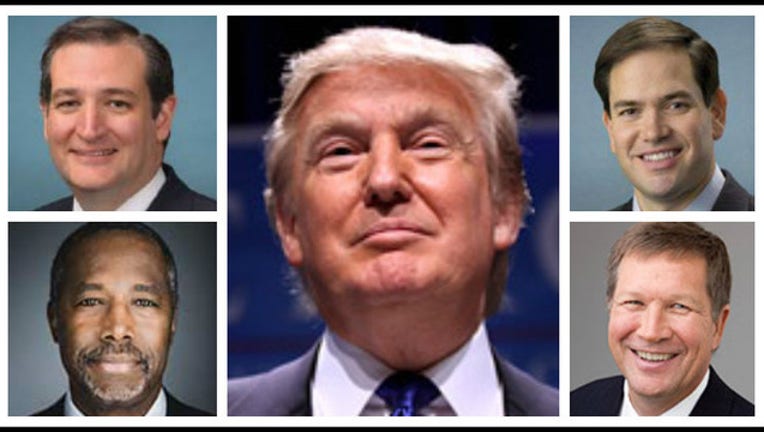 article
COLUMBIA, S.Carolina (AP) -- Donald Trump's rivals are running out of time to stop him after his dominant performance in South Carolina.
A close look at the election calendar suggests that if the New York billionaire's rivals don't slow him by mid-March, their only chance to deny him the Republican presidential nomination may be a nasty and public fight at the party's convention this summer.
"When you look at it right now, it looks like there's this juggernaut," said Rich Beeson, a senior aide to one of Trump's main rivals, Florida Sen. Marco Rubio.
The reason is delegates and how they're awarded.
Winning states generates headlines, but the nomination is earned by collecting a majority of the delegates awarded in primaries and caucuses. Next up: Nevada's caucuses on Tuesday.
This year, most contests award delegates proportionally, based on each candidate's share of the vote. Beeson and strategists for other campaigns argue that could make it hard for Trump to build a big lead because even the second- and third-place finisher can win delegates.
If one candidate can run up a significant lead, as Trump has begun to, then proportional contests also make it difficult for rivals to catch up.
South Carolina is the perfect example of this problem for Rubio and Texas Sen. Ted Cruz. The state isn't winner-take-all when it comes to delegates, but Trump's strength in all parts of South Carolina allowed him to haul in all 50 delegates awarded in Saturday's primary.
Trump now has 67 delegates. Cruz and Rubio took home none from South Carolina, leaving them with a total of 11 and 10, respectively.
Trump is well on his way, and he knows it.
"Folks, let's go, let's have a big win in Nevada, let's have a big win in the SEC," Trump said in his South Carolina victory speech, referring to the states with universities in the Southeastern Conference that will vote next month. "Let's put this thing away."
Only a small fraction of the delegates to be won in the GOP primary season, which began Feb. 1 in Iowa and ends June 7 in California and a handful of other states, have been awarded to date. But some of Trump's opponents acknowledge he could build an insurmountable lead by mid-March if current trends continue.
"There are going to be a lot of circumstances where we can declare some victories and at least get this thing to March 15," Beeson said. "Once we get to March 15, if the die has not been cast by then, it's a different game."
Why March 15?
That's the first day on which the GOP's rules allow states to hold a winner-take-all contest.
Florida will award 99 delegates that day, while Ohio will give out 66. The Missouri primary is that day, too.
Like South Carolina, Missouri awards a pot of delegates to the statewide winner, as well as three delegates each to the winner of each congressional district. That makes it possible for one candidate to win all of Missouri's 52 delegates, or at least a large majority.
Put simply, it's a day in which a candidate running second to Trump could catch up. Or fall even further behind.