Downed power lines trap mother and children in minivan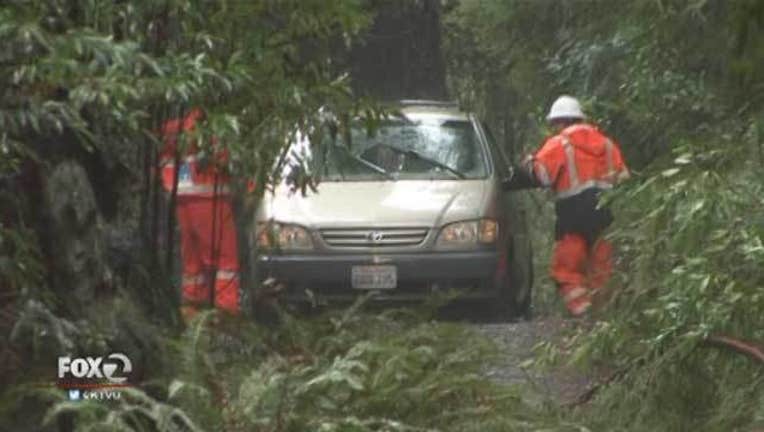 article
The incident happened in Bodega just east of Bodega Bay. The power lines wrapped around Sophie Martin's minivan.
"I was driving to take my kids bowling because our power was out and some electrical wires fell on us as we were driving," said Martin.
Martin she remembered from a safety class to stay in the car in case of live wires.
"The wires started arcing and caused a fire in front of us and my children started freaking out and prompted me to call 911 to make sure someone was coming," said Martin.
Martin kept her cool and calmed her children. PG&E arrived within an hour, cut the power to the lines and removed them from the car.
The family decided to skip bowling and instead went to get ice cream.