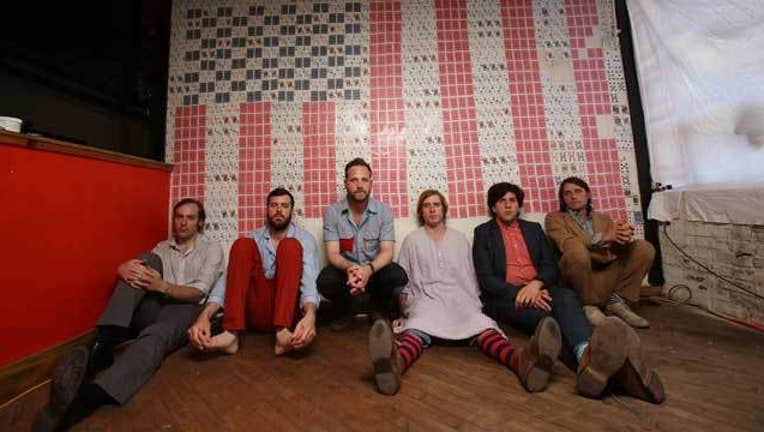 article
Starting as a side-project for Philadelphia-based indie-rock act Raccoon not long after the turn of the millennium, lo-fi psych-pop outfit Dr. Dog has become a rising favorite with a national following. Inspired to explore more experimental sounds in their free time guitarist Toby Leaman and drummer Scott McMicken recorded song after song in Raccoon's basement rehearsal space, eventually collecting some 35 tunes that made up Dr. Dog's self-released debut that came out in 2001.
After Raccoon had run its course, Dr. Dog naturally became the musicians' main creative outlet with McMicken on guitar and Leaman on bass (the two shared songwriting and vocals), as well as guitarist Doug O'Donnell, keyboard player Zach Miller, and drummer Juston Stens. The band's profile rose after longtime friend and My Morning Jacket leader Jim James tabbed the group to open an East Coast tour that introduced their earthy, psych-pop sound to a wider audience.
Further tours with My Morning Jacket and M. Ward as well as glowing reviews of their 2008 effort Fate in Rolling Stone and Entertainment Weekly expanded Dr. Dog's following. The band hasnt issued any new music since B-Room -- its third for the ANTI- record label that came out in 2013 -- but last month released its first concert document, Live at the Flamingo Hotel. Bluesy rocker Hanni El Khatib opens this show at the Fox in Oakland.
Dr. Dog
Thursday, Feb. 12, 8 p.m. $27.50
Fox Theater