Drake fan with viral transplant story says artist stayed in touch with her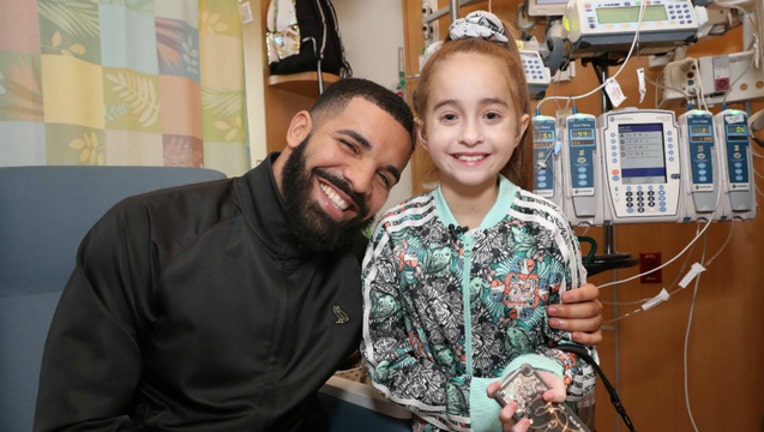 CHICAGO, Calif. (KTVU) - Sofia Sanchez danced her way into the viral sphere before getting a visit from Drake, her favorite singer, while waiting for an organ transplant last month. 
The 11-year-old went viral when Lurie Children's Hospital in Chicago posted a video of Sofia doing the "Kiki Challenge" to Drake's "In My Feelings." Sofia said she wanted two things: To meet Drake and get a new heart.
The three-time Grammy-winning artist visited Sofia last month and six days later she had a donor. On Thursday, she spoke with the media for the first time since receiving her new heart, adding that her and Drake still keep in touch. 
"It felt like a dream," she said. "I didn't know if it was real or not. I froze for a second."
Carl Backer, one of Sofia's doctors, says the new heart is working great and Sofia is recovering well at the Chicago Ronald McDonald House. And during her recovery, she's exchanged texts with Drake, who gave her his private number.  
Sofia says the visit from Drake was just the boost she needed, though her mom tells her that people are faced with challenges every day and get through it without help from a celebrity. 
"I'm grateful my daughter can have a second chance at life," said Natalie Sanchez, Sofia's mom. 
Sofia is expected to stay at the Ronald McDonald House for the next five-to-six weeks so doctors can monitor her progress. Her surgical team is hoping she can go home by Halloween.  
"She's clearly done quite well," Backer said. "She got out of the hospital almost as fast as anybody who had a transplant."