Dramatic video shows puppies being saved from fire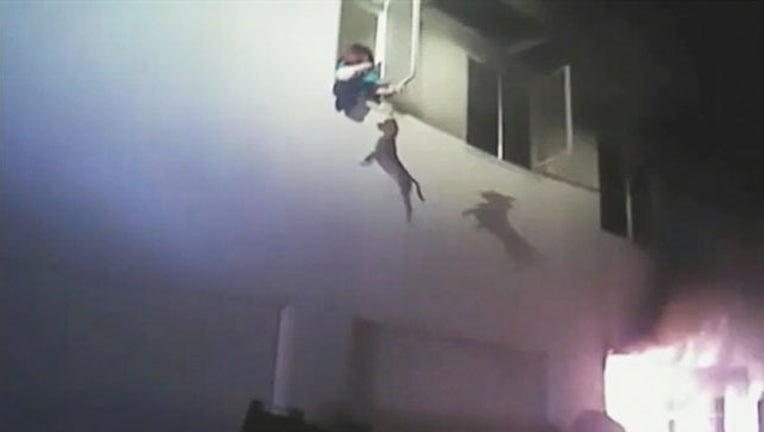 article
Dramatic video has surfaced after an amazing rescue from a burning building in Modesto last month.
Firefighters not only rescued people from an apartment that was up in flames, but they helped save some four-legged residents too.
Officials said it happened on Valentine's Day and was captured on a body camera.
Rescue crews told the woman to throw her dogs from a second-story window into a dumpster below.
The dogs were not hurt.
Firefighters also used ladders and rescued a person from that same second-story window.
Witnesses said some people jumped from windows to escape the flames, but no one was killed.