Driver unhurt after collision with semi truck shears off roof of his car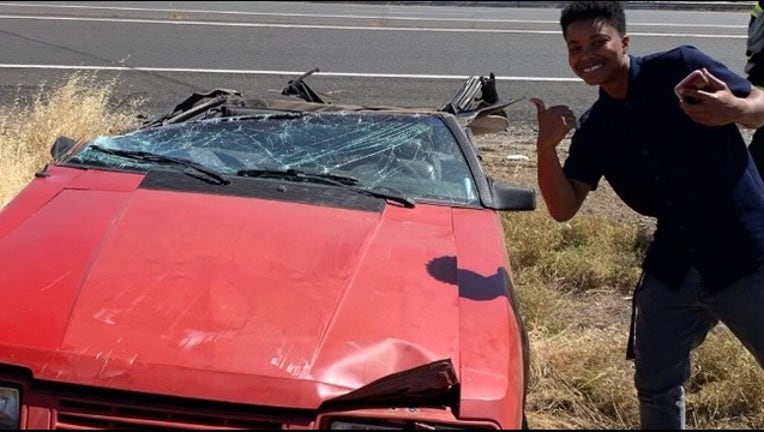 SACRAMENTO, Calif. (KTVU) - No doubt luck was on his side. The Sacramento Fire Department on Monday tweeted out a photo of a driver who lost the top of his car during a run-in with a semi-truck.
In the photo, the roof of the man's red car is sheared off as the driver posed next to the damaged vehicle with a big thumbs up and wide smile on his face, a smile that seemed to clearly express how happy he was to have come out of the the scary situation unscathed. 
The fire department wrote that the vehicle made contact with a semi-truck trailer and then "pulled underneath and out the other side."
It happened Sunday afternoon on southbound Interstate 5 near Arena Boulevard in Sacramento. 
Fire officials noted how unbelievably lucky the motorist was to have survived the harrowing incident, tweeting, "We advised this lucky driver to go buy some lottery tickets."