Drop out rates among San Francisco high school students on the rise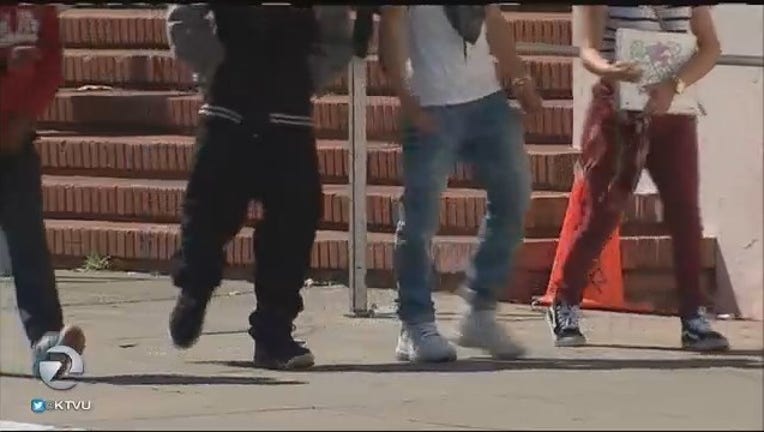 article
SAN FRANCISCO (KTVU) - More San Francisco high school students dropped out of school last year than the previous year.
The latest figures from the California Department of Education also show the dropout rate in the city is now higher than the state average.
"They don't have a lot of support from other people especially African American students," said one African American high school junior KTVU talked with after school.
The new data shows San Francisco's dropout rate increased by three percent last year from the previous year and is almost 12 percent higher now than the state average of 11.6 percent.
"We increased the graduation requirement," explained Assistant Schools Superintendent Bill Sanderson
Beginning last year, students are now required to take an upper level math and foreign language class. It's to make them eligible to apply to California State University and UC schools.
Coleman Advocates For Youth and Families, which works with low income students, says too often African American and Latino students who get in trouble are suspended, which can lead to dropping out.
The dropout rate is more than double for black and Latino students than it is for whites.
"What we want to do is rather than push students away, is to get them extra supports when we see them doing things that aren't right, so that they can be better students," says Kevin Boggess of Coleman Advocates.
The school district says it plans to provide more counseling and help for struggling students and try to reach them at an earlier age.
"Hopefully, we are going to be able to narrow this gap and we are going to be able to help more students achieve not just by approaching it from an academic standpoint but what are the socio-emotional supports we put in place," said Sanderson.
"Gang banging or hard life or getting money or anything. Kids just want money instead of graduating," said one student.
On the plus side, the school district says a greater number of graduating students were able to apply to CSU or UC schools last year.