Eighth suspect in Petaluma home-invasion robberies arrested in North Carolina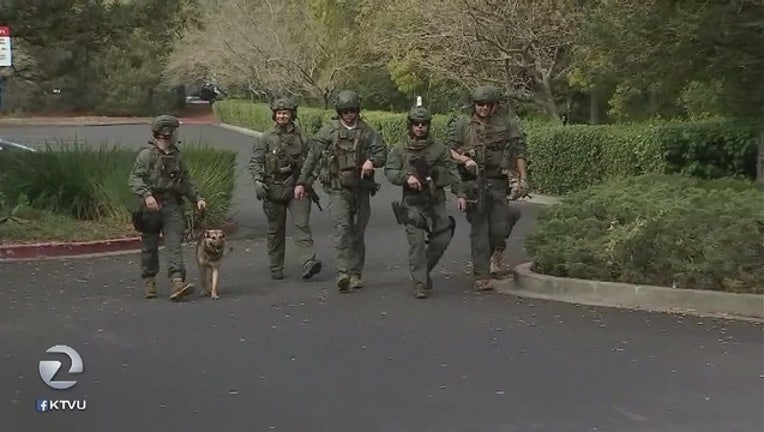 article
Detectives from the Sonoma County Sheriff's Office have made an eighth and final arrest in this month's violent home invasion robberies in Petaluma, finding the suspect all the way across the country on the East Coast.
Sonoma County Sheriff's Sgt. Spencer Crum said police in Winston-Salem, North Carolina first arrested Jade Lafay Johnson, 19, on March 15 for a traffic stop there. Detectives connected her to the March 12 home-invasion in Petaluma and have secured a $1 million warrant for her arrest. They are now working to extradite her to the Bay Area. Detectives have not made public the evidence against her and efforts to reach her were not immediately successful. 
Last week, Sonoma County sheriff's deputies arrested seven others, all of whom are from Richmond, Virginia or Winston-Salem: 28-year-old Javon Crockett; 20-year-old Chrisshawn Denardray Beal; 28-year-old Jaray Day-Shawn Simmons; 19-year-old Melvin Corbin; 22-year-old Nakia Robert Lydell, 21-year-old Siddiq Jafar Abdullah; and 20-year-old Romello Shamar Jones.
The group is accused of kicking in doors at three homes on Eugenia Drive around 3 a.m. in Petaluma, tying up the residents and pistol-whipping one of them. 
Detectives believe the suspects were looking for marijuana, but there's no evidence that any of the residences in question were involved in cultivation or sales.
There was an intense manhunt for the group, as police had considered them "armed and dangerous."