Elderly Palo Alto woman thwarts home invasion robbery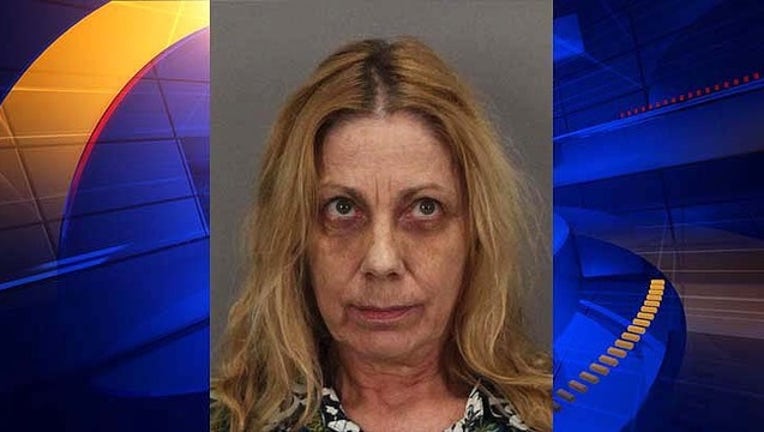 article
PALO ALTO, Calif. (KTVU) – An elderly Palo Alto woman who was awakened by a knife-wielding home invasion robber was able to escape and help police capture the suspect, authorities said.
Palo Alto police said 55-year-old Jennifer Louise Gause of East Palo Alto was arrested as she tried to escape from the home located in the 900 block of Hamilton Avenue at 7:50 a.m. Tuesday.
She has been booked into the Santa Clara County Main Jail for one felony count of burglary, one felony count of robbery, and one misdemeanor count of brandishing a weapon.
Investigator said a 911 call came in from a woman in her 80s reporting someone was in her home.
The woman told police she was awakened to find an unfamiliar woman in her bedroom. The suspect, who was wearing a wig, demanded the keys to the victim's vehicle.
But the woman was able to run downstairs and hide.
When she heard the intruder exit the home's back door, she shut the door and locked the suspect outside.
Investigators said the suspect then displayed a key to the residence through a mail slot in the door, brandished a large knife and threatened to harm the victim if she did not give the suspect her car keys.
While calling 911, the victim was able to move to another portion of the home. When she heard the suspect open the back door and re-enter, the victim ran outside and met responding officers.
Officers surrounded the home and, minutes later, Gause emerged from a side gate and was taken into custody without incident.
At the time of her arrest, Gause was carrying numerous miscellaneous items of the victim's personal property. Located nearby was a 14-inch, ceremonial dagger, also later determined to have come from the victim's home.
Follow-up investigation revealed that the suspect had once shared a mutual acquaintance with the victim.
Investigators believe that this is how the suspect knew the location of a hide-a-key, which she used to enter the home.
The victim was not injured during the incident.