Emergency crew respond to gas leak in SF Polk Gulch neighborhood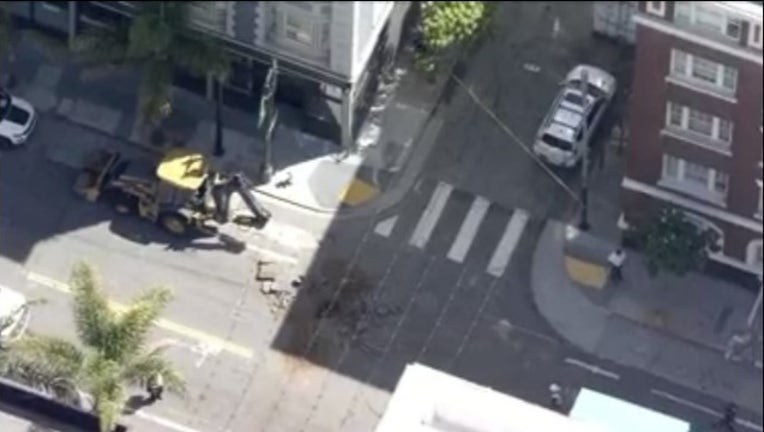 article
SAN FRANCISCO (BCN) - Eight people required medical attention after a gas leak reported in San Francisco's Polk Gulch neighborhood this morning, fire officials said.
PG&E received reports of the gas leak at about 10:20 a.m. in the 1000 block of Polk Street at Post Street.
Workers stopped the natural gas flow at 10:48 a.m. and are currently making necessary repairs.
The gas leak began when a third-party contractor hit a 2-inch gas main, according to PG&E.
San Francisco fire officials said eight people in the area complained of medical issues related to the leak, but said none of the issues are life-threatening.
San Francisco Municipal Railway buses and traffic are being rerouted around the area via Van Ness Avenue and Hyde Street.
Fire department officials said at 11:30 a.m. that they plan to lift the evacuation order soon. There is currently no update about how many people have been evacuated.