Equipment problem in East Bay caused major BART delays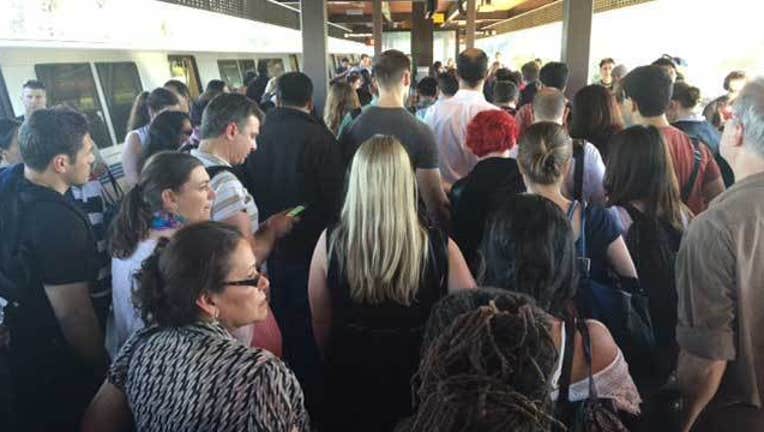 BART reported the service suspension at 6:23 p.m. this evening after a tree limb fell on power lines, knocking them into the tracks, according to BART spokeswoman Denise Gonzalez.
Power was shut off between Lafayette and Concord stations following the incident, which also knocked out power to around 1,800 PG&E customers in Walnut Creek, according to a utility spokeswoman.
The power lines were removed from the tracks around 8:15 p.m. and service was restored around 8:40 p.m., according to BART.
A bus bridge was established to carry passengers between affected stations during the shutdown. Riders should expect residual delays now that service has resumed.