Evacuation order lifted for Sonoma Co. in industrial complex fire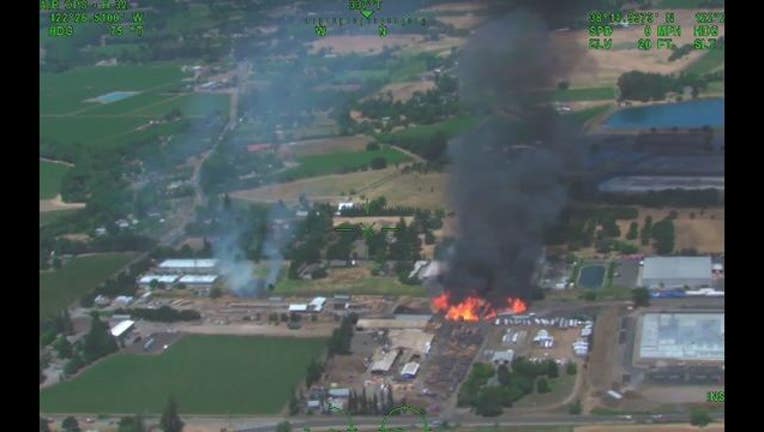 SONOMA COUNTY, Calif. - Mandatory evacuations have been lifted in Sonoma County after a three-alarm fire burned at an industrial complex on Tuesday. 
The Sonoma County Sheriff's Department said the order was lifted for people in the area of 1180 Fremont Drive as of 2:51 p.m.  
Sonoma Valley Fire Chief Steve Akre tells the Press Democrat of Santa Rosa that firefighters have a handle on the fire. The blaze broke out Tuesday afternoon in Schellville, an unincorporated community in Sonoma County. 
The Press Democrat reports the same pallet business burned in a massive fire in 2013 that was started in nearby grass by sparks from a tow truck pulling a car dolly. The flames spread to the business and ignited 40-foot stacks of wooden pallets. Damage then was estimated at $1 million.
There are unconfirmed reports the fire started because of propane tanks that exploded.